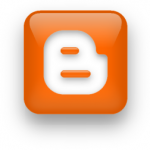 Blogspot is the arguably the most popular blogging application in the world. It allows anyone, even those with little technological expertise, to post their thoughts online and join the blogosphere. Many people have complained about the difficulty of finding blog posts or blogs that are hosted on Blogger.
While there is no built-in feature that will allow you to search, there are many different options to enable you to find interesting or helpful blogs that will connect you to bloggers with similar interests and hobbies. Finding other bloggers is also an important skill for networking your own blog. Knowing how other people find Blogspot blogs will help you optimize your blog to be found easily with the same methods.  Once you learn these tricks, finding the Blogger blog of your choice won't be so difficult.
How to Find a Blog on Blogspot
Search google [keyword site:blogspot.com]
Search the world "Blogspot" on Twitter
Search blogspot forums
Google Custom Search
You can also get could results from performing a Google Custom Search, by searching the *blogspot.com subdomain on Google. If you wanted to search for a travel site on Blogspot, all you have to do is go to the Google search bar, and enter:
Travel site:blogspot.com
The results will bring up a wide variety of Blogspot blogs related to travel, from "The Travel Photographer" and "Haute Travels" to "Travel Writers," and much more.
This is my personal favorite method of searching for a Blogspot blog on a particular topic because I think it's the easiest. However, you need to keep in mind that a Google custom search will show you the search results based on relevancy, according to Google so lesser known, low traffic or new blogs on the topic won't come up in immediate searches. You might have to go through several pages of results before you find these. When you need to find the top blogs on a specific topic, this is going to be your best and easiest way.
Blogger Forums
Blogger forums often connect Blogspot Bloggers with other users with similar interests, and can be very useful to join. Google's official Bloger forum is one popular choice that allows you to search for certain parameters or just use the forums to converse with people who share common interests. They also have help forums for managing your blog, marketing your blog, design and coding and more. This site has a wealth of information on blogging in general from experts in all areas.
Facebook
Facebook is a great avenue to find Blogspot bloggers and their blogs. There is a Facebook page dedicated to Blogger with over 43,000 "likes" currently. Because there are also Facebook apps that allow you to add your FB page to your blog, share your posts to your FB automatically and more, this can be a good place to find blogs.
If you have a large network, try posting a request for friends to share their favorite blogspot blog on a particular subject. You may be surprised how many chime in.
Twitter
Search the world "Blogspot" on Twitter and a large number of Blogspot blogs show up in the results; from blogs about gamers to romance, beauty and books, you're likely to find what you're looking for there. You can also ask your Twitter followers to suggest Blogspot blogs on a specific topic but be prepared to do a lot of sifting through the results if you use this method.
You might also open the door to spammers and self-promoters so not all of the results you get may be relevant. You'll have to manually filter them to pull out the viable options. Still, my Twitter network has really come through for me before when I used this option.
Mix
Mix offers a search engine to look for all Blogspot content as well as other users who follow Blogspot. It's quick and easy and one of my new preferred methods for finding specific bloggers. You can also check out the Blogspot category and find bloggers that you may have never found otherwise.
With these methods, you will have no trouble finding a blog on Blogspot. If one method doesn't work, you can always try another until you get just what you're looking for. If you're just starting out or have encountered a slump in your networking activities, try using a different method and making at least one strong connection each day.
What about you? Do you have any tricks for finding blogs on Blogspot?
Latest posts by Lisa Clark
(see all)