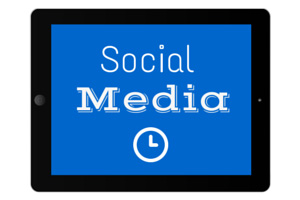 When it comes to business, social media can be more of a struggle than many people may think. Sure, it is easy to post photos, updates, and news for your personal life. But, in business it is much different. You must create engaging Facebook posts, interesting or interactive Twitter tweets, and eye-catching Pinterest images all to further your business objectives. This can be both overwhelming and time-consuming.
Let's take a peek at what some business people have to say about their biggest hurdles and what ideas they have for overcoming those hurdles. You might just find their ideas can help you as well or maybe you would like to share your own ideas to help our readers out in the comments!
Questions asked:
The only hurdle I can find is constant lack of time. Social Media is an exciting medium and regarding to some companies (like for example KLM) can deliver significant profit but there is always problem with time. So tools like Hootsuite, Justunfollow, ViralContentBuzz are a must if you want to act like a pro.
A. Jared Banz
My biggest hurdle for social media is to consistently post without sounding like a robot and without taking too much time. I have found ways to scale social media posts for handles I manage, but I run into the problem of being too robotic and not engaging enough.
The biggest hurdle I face is just being consistent making sure I am covering the bases in terms of the sites that I want to use to get my message out.
A. Cormac84
The biggest hurdle in the marketing industry is to stand out from all the noise. There are so many online marketing blogs out there and standing out and creating something special can be a bit of a task.
A. KenS
I think the biggest hurdle for our business is monetizing our social media, especially Facebook.  We are pretty good at engaging our fans but the ROI is limited. We are starting to get better results on Pinterest as we find more, but again not enough  (yet)
Making the time to curate content to share with my subscribers. I've tried to make it part of my daily routine, but it's hard to focus on myself when I have work to do for my clients.
The proliferation of Social Media platforms is one big headache. We startred off with Facebook as the big well known platform but now we have many more "popular" and "must have" platforms like Google+, Twitter, Pinterest, Youtube and Linkedin to name just a few.
Keeping up with all of these platforms and knowing where the biggest benefits are going to come from is a huge challenge and I would say the biggest hurdle to successful Social Media.
Lack of time, consistency, and keeping up seem to be big hurdles for many people. Do you experience this too? How do you overcome it? Some suggestions: make a schedule – make posting a daily routine, set recurring reminders, create posts ahead of time and use a tool like HootSuite to schedule the posts, or use a social media calendar to post regularly to all sites.
Q2. Do you have ideas for overcoming that hurdle that you have not tried yet? What are they and why haven't you tried them yet?
A. Jared Banz
I have experimented and observed other handles that do a good job of posting good, engaging content. My tests have done fairly well, but I need to work on the consistency amidst the many to do's I have as a business owner.
I have not used anything like Hubspot yet. I may in the future but for now I am using other tools. I do have some automation tools in place on my blog that post to various platforms.
A. Cormac84
This year, I'm going to focus on our blogs and really push 1200 word plus posts that really dig that bit deeper and hope that by doing so and adding some quality images and video we'll see a break through. The biggest barrier is time and effort obviously, but that said it's hardly impossible. I'd rather create one 1500 word piece a month than four 500 word ones.
A. KenS
As I mentioned, we have just started changing our focus to spend more time on Pinterest,  Our main hurdle is that we need to learn more about how to effectively market on Pinterest. We have just started looking ffor good resources. We are also trying to find good resources on generating business from FB posts
I definitely need to make social media part of my daily routine. I should treat my business like a client, because it needs attention to grow. Realizing this is the easy part; implementing it is the hard part.
My idea for overcoming the problem of knowing where I'll get the biggest benefit from Social Media is that I feel that I should be posting to all of the well nown platforms all of the time. This is a problem as my time is restricted to running my business.
When I have time I will try to implement this approach.
Thank you to all of the contributors to this interview from MyBlogU.com!
Related Content:
Latest posts by Sandy Stachowiak
(see all)