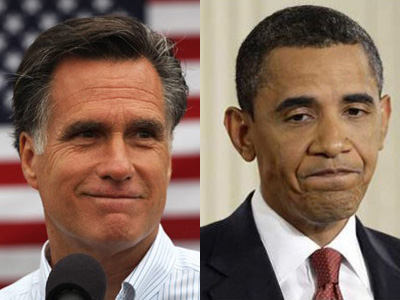 You cannot log in to Facebook without being exposed to some form of idealogical discourse these days. With the upcoming election on the horizon and worsening economy, political tensions are on the rise. Social media has brought issues like abortion and LGBT rights to the forefront, leading users to cry foul when large public companies take a polarizing stand in regards to a political issue.
Chic-fil-A has been feeling pressure from the left for the past week after their President, Dan Cathy, publicly acknowledged anti-gay sentiments in an interview with the Baptist Press. Prior to that, the Susan G. Komen Foundation was the subject of backlash as a result of funding for breast screenings to Planned Parenthood, the country's largest supporter of abortion rights.
Campaign Sleeper Cells?
Political jockeying is coming from the usual suspects. The users on my friends list who have strong party ties get worse this time of year. The buildup started at the beginning of the Republican primaries, and will continue until after the general election this November. The worsening economy and the fact that people aren't really enthusiastic about Mitt Romney has certainly made the stakes feel higher.
The truth is getting political on Facebook isn't making you any new friends, and it isn't improving relationships with the ones you have. Users already dislike the opinionated friends they have; they do not want any more. People who already agree with your political views will feel validated, but those opposed to your style of voting aren't going to change their mind because you posted a graph of government debt that is taken out of context (a tactic used by both sides in this election cycle, and even picked up by Barack Obama's official campaign accounts). In fact, I don't think a crystal ball would change anyone's mind this time around; the lines have been drawn, and sides have been taken.
Turn Off the Feed
Luckily, Facebook has a special feature just for election years that will allow you to rid your news feed of political rhetoric without unfriending half your list. Just hover over the button that designates the ambitious campaign supporter as your friend, and un-select the setting "display in news feed". You can find the "Friend" button on each users profile page (It says 'Add Friend' if you aren't currently friends with the user), or bring up a light box by hovering over bolded hyperlinks of their name in your news feed.
We the People
At a time when collaboration (a key selling point of social media) is most needed for the welfare of the nation, partisan politics is ruining any chance that we have of agreeing on just about everything. Politicians are introducing bills that have failed throughout history, across the world. They've forgotten what is truly important, and they have forgotten what Federal Government is supposed to be. The original colonies united to provide the country with things that the people or the states could not provide for themselves. The most important of which was national defense.
Truthfully, there isn't much else that the Federal government should be involved in. There are too many special interests associated with government now; too much power. Obama slipped up last week and said just that. A real constitutionalist would have agreed with him. Republicans instead twisted it into a statement that took the credit from entrepreneurs for the small businesses they created. Most of the rhetoric of both campaigns is focused on petty, personal attacks that have nothing to do with the welfare of the nation.
Since both candidates have adopted Facebook and Twitter as their new battleground, we're seeing the worst of the conflict online. The candidates are both being careful, but the smallest slip up is instantly broadcast to YouTube and shared through Facebook.
Have the People Spoken?
I am seeing far more posts in my news feed that are outright declaring that users do not like to see political opinion and discourse in their feeds. How is it even possible that I'm seeing more posts complaining about politics than I am posts on the subject of politics? It's simple: other users are showing massive support for their friends that are dissuading political discourse. They're largely ignoring posts that are political in nature. I still see some political posts, but most aren't replied to by any opposition, and there isn't an overwhelming support by like-minded voters either. Most users just don't like negativity in social media. It's an escape from real life for them, not the amplification that the election has made it.
Needless to say, things are probably going to get worse before it gets better. How do you feel about having your news feed bombarded with political rhetoric? Have you unfollowed anyone, or engaged in the public support of a campaign yourself? Has discourse ruined your day, even once? One of the possibilities social networking presents is the chance to effect real change. In this case however, everyone seems to have made up their mind, and all we're doing this election year is adding to the noise. What do you think?
[polldaddy poll=6415229]
Latest posts by Adam Justice
(see all)