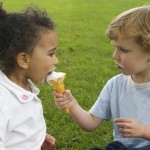 As a blogger, anything that can save you time without compromising your integrity is a good idea. You can use your RSS feed to send updates to Twitter and Facebook, combining several actions with publishing.
Most bloggers rely on two primary traffic sources: search engine traffic and traffic that is referred from social networking sites such as Facebook and Twitter. SEO is crowded, and it with all of the competition and shrinking numbers of people finding their leisure reading through search, most bloggers have embraced social media traffic; I call it 'drive by' traffic.
A problem with drive by traffic is that it's not sustainable without putting in the same amount of work every time you publish. One reader may share your article today, but tomorrow they aren't around, so their followers who depended on that share to get your quality content are out of luck. Of course one of the primary requirements of social media is sharing relevant, quality content with your followers. If readers begin to recognize that your website produces consistent quality content, why not make it easier on both of you and automate daily sharing of your RSS feed on Twitter and Facebook?
Spread.Us
One of the newest applications for automated social sharing is Spread.us. Even though it's a paid service, if you can fill out your ranks with quality spreaders, the service will pay for itself in no time. You set up your own Spread.us account and publish it to your website. Users who find your spread.us account either from your website, or spreaders who are just looking for quality content on Spread.us agree to curate your content automatically. Your RSS queues it into your Spread.us account, and it is either automatically spread by your spreaders, or you trigger the spreads yourself.
Each user also sets their own spreading timeframe for each blog, so even though you queued up todays article this morning, it may not go out on some users' feeds until later tonight.
To get started you must set up a Twitter and Facebook application and generate secret keys and answers. Fill in all of the data and associate your blog and Twitter account with the new application. I have had some trouble getting Spread.us to work properly, but the staff is more than happy to help you work through any roadblocks you encounter. This is a great way to keep the type of fan that isn't a consistent reader tweeting your updates.
If you enjoy reading our articles daily, you can add yourself to Social Media Sun's Spread.Us list. We are still working with the developers to fine tune the application and our own strategy, but plan to use Spread.Us in the near future to give our readers an easy way to share great content daily in their Twitter feed and Facebook pages.
Ifttt
There are certain actions on social networks that will often solicit a reciprocal action on the part of another user. Like for example, if I follow you on Twitter, then you follow me back. This is the basis for Ifttt (sounds like lift) If That Then This. With ifttt you can program a wide range of triggers that will initiate user actions, across a wide range of networks. Most popular channels such as Twitter, Facebook, LinkedIn, Buffer, Flickr, Instagram, WordPress, Evernote, and Tumblr are represented, and tasks can be triggered across networks. So if you take a picture in Instagram, you can program ifttt to upload it instantly to your Facebook page or Flickr account.
There are some standard channels like Date & Time which will allow you to automatically post a tweet at a certain time every day, stocks which will let you program stock alerts to be delivered to any of your social networks, and e-mail or phone, which allows you to trigger actions with other forms of communication. Ifttt is one of the most powerful social media programming tools on the market today.
To let your readers' auto post your content to their social networks, you need to create a 'recipe'. A recipe is basically a task that can be transferred from one ifttt account to another, and will carry certain variables such as RSS address, but replace user information. Using the RSS channel all you have to do is select "New feed item" as a trigger, and enter the address to your blog's RSS feed, and then select "post to [Insert Network Here]" as the action. Then select "create a recipe" to convert your task into a recipe that can be added by anyone with an ifttt account. The recipe will retain your RSS feed, but change the social media account so it posts to your follower's account, within 15 minutes of your feed update.
Tip: If everyone posted your blog entry immediately after it came out via RSS every day, networks would be flooded with your tweets during a single time, and the majority of users would never be exposed. Use the Ifttt to send RSS posts directly to the Buffer App so updates will appear in readers' feeds at various times throughout the day.  If the user has tested for the best posting times, they have likely set their buffer to update at the most opportune time.
If you use Ifttt and want to post Social Media Sun articles everyday, we have a recipe to share each article in the morning when they're published, and we also have a recipe to add the latest SMS article to your BufferApp, to be posted at a time you decide is best for your readers.
Triberr
As a blogger you tend to meet and hang out with other bloggers. You'll find other blogs that you like, and hopefully the sentiment is mutual. The idea of quid-pro-quo, or mutual sharing, started when the first two quality bloggers stumbled upon each other and decided that it would help them both to share their networks. The idea expanded during Twitter's hay day, and soon bloggers started to form their own little Tribes. Enter Triberr; Triberr lets you join up with like-minded bloggers to form a sharing group. Each blogger connects their RSS feed to the Tribe and each day visits the Triberr page to share the content of their tribe mates. Ideally if you're a coupon blogger who posts 3 days per week, you'll join a tribe of coupon bloggers who all share similar posting habits, and have access to approximately the same size networks. If you have 5,000 followers and join a tribe with 20 members, each with 5,000 followers, you've effectively extended your reach to 100,000 followers.
Remember that with Triberr you are committing to share the posts from all the other tribe members. It's a good idea not to join tribes that blog about subjects that are totally unrelated to your content because your followers won't like it. So if you're a Christian mommy blogger, don't join the Satanist gore video blogging group just because all the members have large followings. The idea is to gain access to quality, relevant content from like-minded bloggers while exposing your quality, relevant content to their appropriate followings.
Automate Your Own Sharing
TwitterFeed
One of the simplest tools for automatically publishing RSS items to your social networks is Twitter Feed. With Twitter Feed you can add any number of external feeds to your Twitter, Facebook, and LinkedIn accounts. In order to get users to share your blog, you're going to have to consistently deliver high quality content. Since this service is set up to keep your social networks filled with relevant content that is of the highest quality, asking for users to add your site to their Twitter Feed will not be nearly as effective as offering a great source of content that they end up finding themselves sharing on a daily basis. Over time the users who are using Twitter Feed and read your blog will do the math and automate the sharing process.
RSS Graffiti
Almost identical to Twitter Feed, RSS Graffiti started out as a tool for Facebook pages. You will need to add a combination of sources (the RSS feeds) and targets (your social profiles) to create publishing plans. RSS Graffiti is in the process of an upgrade, and is currently in version 2.0 beta testing.
The best part of RSS graffiti is its simple yet comprehensive statistics. You can easily track your success from the same dashboard you edit your publishing plans by clicking a single button.
All of these automation tools are meant to supplement your own social engagement, but that doesn't stop some users from creating fully automated bot accounts by combining and integrating various applications. Each tool that uses an API to gain access to your social networks will also tag the updates that originate them with their own unique symbol. Savvy users will know that your posts originated from Ifttt or RSS Grafitti, and some mobile applications that display Twitter feeds are starting to prune such activity out of user streams.
The best way to share your content is through manual updates. All social networks are becoming more advanced, and every degree of separation you have from the actual application increases the chance that fewer users will receive the updates you send. Even with some automation you will need to check your social networks daily to reply to comments and questions. The best use of automation is to get your updates into your social streams at peak usage times. If you are relying on automation for all of your updates, you may want to look into hiring someone to help, or reconsider social networking for marketing all together.
Latest posts by Adam Justice
(see all)