As the top social network, Facebook remains the primary target of advertising and marketing efforts for many small businesses.
The platform's basic setup is especially ideal for service-based businesses, since members often look for referrals from their friends through the site. For firms trying to attract new customers, that makes Facebook an essential online marketing channel.
In recent years, small businesses have struggled to leverage Facebook to reach customers. This is especially true for paid advertising on the site, since still photos superimposed with text tend to oversaturate the market.
With Facebook's video ad feature, small business professionals can provide interesting content that engages customers and gets results. Here are a few tips to help your business use Facebook video ads to your advantage.
Informational Ads
The biggest asset a service-based business has in marketing is that its expertise is in demand. Just as you leverage this expertise in your content marketing, you can also use it to create short, attention-grabbing videos on topics that concern your target audience.
Since Facebook lets you choose the demographics and personal interests of those who will see your ads, you can get as specific as you need to until you begin seeing results.
To be successful, though, you'll need to think beyond gender and age to find customers who will act on the ads presented to them. Using this cool advertisement maker, you can create awesome Facebook videos to target in your international ads:
Testimonials
Personal reviews are essential when someone is choosing a service provider of any type. Even if you have a long history of satisfied customers, though, you may find that you aren't getting as many referrals as you'd like.
With video ads, you can ask some of your past clients if they'd help by providing a testimonial about their experience and use that to show the real faces your business serves.
If you already have video testimonials on your website, you can easily turn those into ads without additional expense.
Don't forget to include your CTA and link directly to your client booking form to instantly generate some leads.
Client Interviews
Instead of a straight testimonial, you can interview your clients once they're satisfied with the work you've done.
By telling their own story, they'll be more relatable to those who are currently looking for similar services. This will have the added benefit of letting you know how you're doing as a business.
If you already have interviews or testimonials you plan to use, be sure you get permission before turning those interviews into ads on social media.
It is also a good idea to add memes into the mix, as according to Digital Eagles, can boost your CTR!
Expert Interviews
Each professional in your business has an area of expertise, so consider conducting individual interviews on various questions that people have when they contact you to ask about the services you provide.
You can even go outside your business to find people within your industry who can offer advice on issues that are likely to encourage a social media user to unmute the clip and listen.
Q&A
Every service-based business gets its fair share of frequently asked questions. Those questions are usually specific to the customer base the business serves, so they can't easily be answered on a FAQ page.
Instead, you can turn a few of those questions into a Facebook ad, addressing one question per video. Be sure you overlay the video with text to capture the attention of members scrolling past, since most users see the videos without sound.
It is a good idea to build your own project around these questions to collect popular niche questions and get known in the industry. You can brand it nicely by using this cool and free business name generator!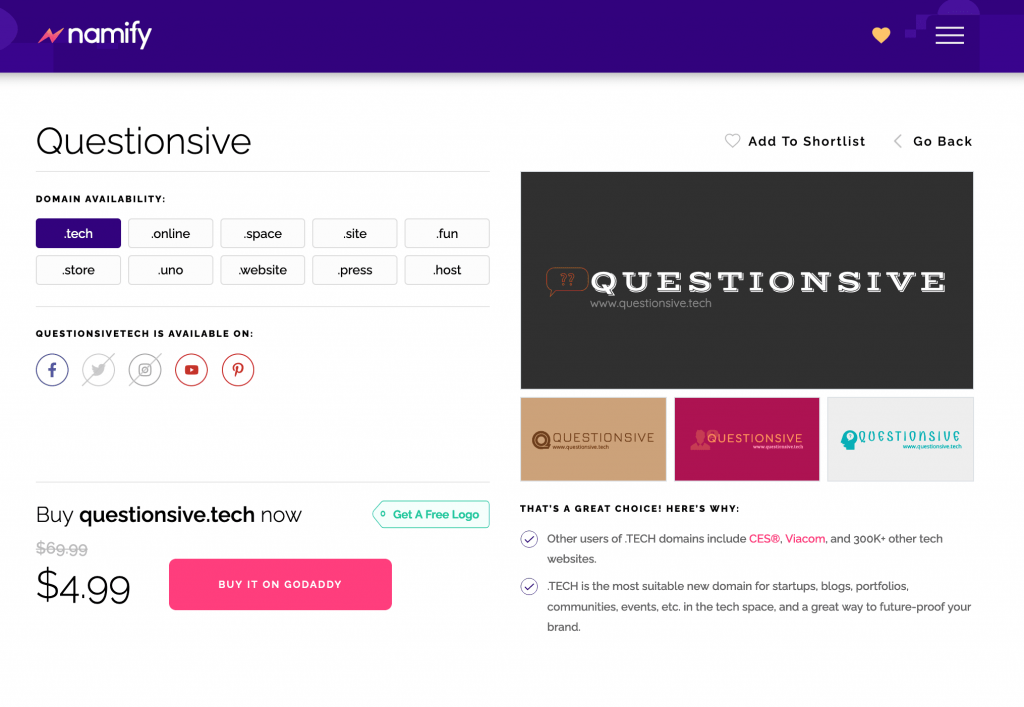 Behind-the-Scenes Glimpses
Small businesses often battle to be seen as an integral part of the community. What sets each business apart, though, are the people who work behind the scenes to help customers.
Show this side to your customers through Facebook ads that invite them to take a look at your staff's day-to-day work habits. Showcase a customer service representative enjoying a cup of coffee or a small holiday greeting featuring your entire staff.
This will have the effect of introducing customers to the people behind your brand, making it more likely that they'll want to do business with you instead of one of your competitors.
Facebook ads will help your small business reach the many people who use the social platform every day.
With the right approach, videos can showcase your brand, while also introducing the expertise you provide on various issues. When combined with Facebook's custom targeting, you can reach the very customers who are most likely to become loyal customers.