Social media marketing has long been a thorn in the side of marketing executives who understand the necessity of creating exposure on the popular networking site but who cringe at the thought of being unable to effectively measure ROI through traditional web analytics.
While various social media platforms offer analytics services, it is usually extremely limited in terms of what information could be gathered, restricting data to items such as demographic and geographic statistics or post comment numbers.
All that is about to change.
Finteza offers the first analytics system for social media that provides detailed information without operating through cumbersome image-based workarounds. With Finteza, marketers can monitor click effectiveness and conversions, which is something no other web analytics focuses on.
Quantifying customer activity on a given marketing rollout has been crucial to making the most of advertising dollars for many online businesses, and that's exactly what Finteza's focus is.
With Finteza, any social media marketing can enter a new phase of development. Businesses frustrated with the inability to measure ROI can now determine precisely which aspects of their social media marketing campaigns are producing the desired results and which ones should be scrapped in favor of new alternatives.
As companies become ever more dependent on web analytics to evaluate marketing best practices, they can expect analytics developers to rise to the challenge by offering better and more specific programs across the spectrum of social media outlets.
Example: Measuring the Effectiveness of Youtube Traffic
Finally, if you do things right, you will not only build more views for your videos, you'll generate more traffic from Youtube back to your site (by linking to your pages from video descriptions).
To measure your Youtube marketing success, use Finteza which makes it easy to analyze the amount and quality of traffic from any source: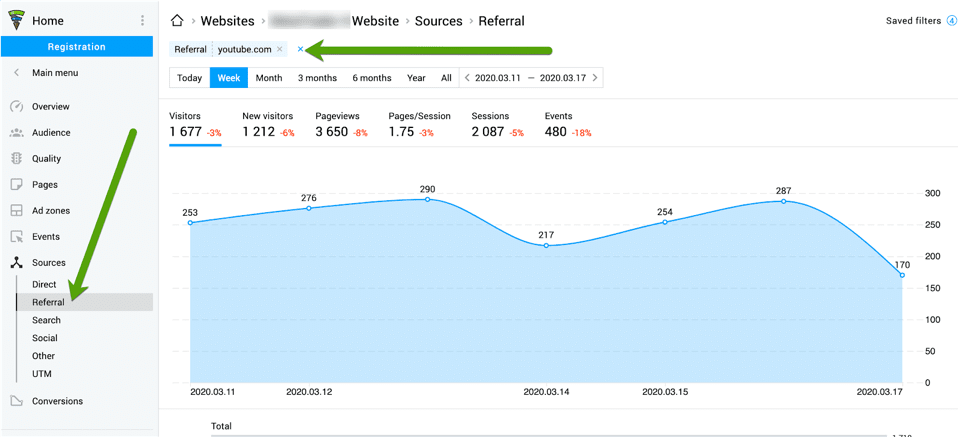 Here's my own sales funnel performance when limited to Youtube as the initial traffic source. Pretty impressive, isn't it?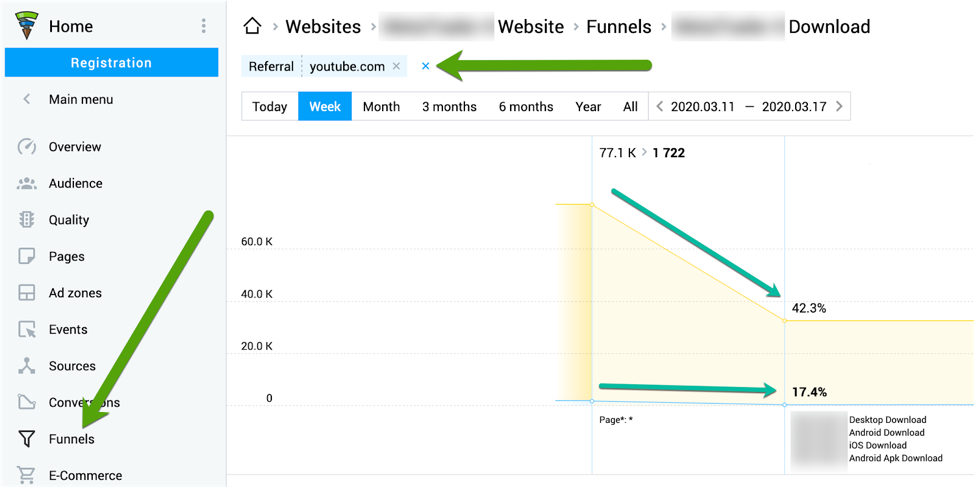 As analytics needs increase, more companies will rise to the challenge by offering better options for creating marketing statistics to increase social media campaign effectiveness. Abilities such as measuring page visits and app interactions and then comparing those interactions to activity on company web sites could make or break the social media marketing ad venue for many businesses.
Marketers already salivate over the idea of reaching millions of viewers with their messages. Now they can monitor conversions and data sharing among those viewers as well. The next step in the quest to improve web analytics will undoubtedly create even greater marketing effectiveness among social media networking sites. The race is on.
Your Thoughts
Have you used Finteza or other analytics to measure your social media marketing effectiveness? Please share your experience, as well as what other metrics you would like to see measured on social media.
Summary
Reviewer
Review Date
Reviewed Item
Author Rating