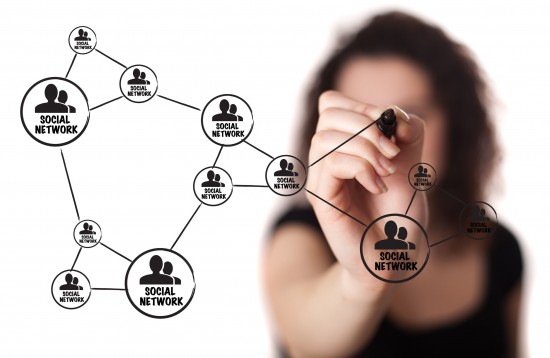 Talking with a new client today, I was asked how I perform a social media audit. This is a very important part of the process when working with social media strategy. Whether it is a new or existing social media account, an accurate audit will give us some perspective on where things are and how close we are to our goals. This is the first step I take with a new client and it's also a service I offer to people looking to revamp their social media marketing.
So how can you conduct a social media audit? While a professional will always be able to give you added insight you don't have yourself, you can still do your own audit to see where you measure up when it comes to the basics. That's what we're going to discuss in this post today.
Here are some general guidelines on how to conduct a social media audit that you can use for any social media network- Facebook, Twitter, Google+, etc. Some of the details will change from one network to another but the basics are the same.
A good social media audit will factor in your niche, your current social presence, target audience, social media goals and more. Your audit will ask questions such as:
Why are we using this social media site?
What do we hope to gain from our presence on this site?
Why do we want to use this social media network?
It's important to know why the company really needs this particular network or profile and what you hope to gain from it. If you're not getting what you need from it, then any time spent on it is a waste. While it's a good idea to be on all social networks, you might not need them. Especially if you are just starting out, it makes more sense to focus on a couple of your top networks, rather than spread your efforts to thin.
Identify Goals and Analyze Your Accounts
The first step is to clearly define your goals for the social accounts that you're developing. Your goals as a business might be to increase the number of fans, boost engagement, direct traffic back to your website or even to make sales. Social media will help you with all of this when done correctly.
Here are some questions I ask when I look at a business social media account:
Can I immediately distinguish what the business is about?
Can I recognize the brand's personality from looking over a few recent posts?
Is the bio filled in/ is it accurate?
Frequency- how often do they post?
When analyzing your own accounts, how clear is it from the first glance who you are and what you do? You also want to be sure you are answering all comments and posts left by visitors. As a general rule, I always say "Be the most frequent commenter on your own page". You also want to be sure you are updating regular and that people sense an authority presence when they come to your page. If they don't get what they want from you, they are likely to find it in a competitor.
Looking at the Competition
Another part of the social media audit is examining your competition. What kind of content are they sharing and how often are they sharing? You want to look and see what kind of reaction they are getting from their content since your competitors will have the same audience as you. You can even try developing a new strategy based around what you see from your competitors.
If they are doing it right, you can adjust your strategy to be more like them. If they are not doing well, you can learn from their mistakes.
When looking at the competition, here are some things to consider:
Do they have accounts on the networks you're comparing to?
Are their profiles filled out fully?
Is it clear who they are from the first few moments on the page?
Do they have an avatar/profile pic?
Do they interact with their fans/followers?
How long has it been since their last post?
Are their photos getting likes and shares?
Are their status updates getting likes and shares?
What kinds of posts are getting the most engagement?
Now take all this date from examining your own pages and those of the competition and see where you stack up.
How Do You Measure Up?
So now that you know what your goals are and you also know what the competition is doing, where do your accounts stack up? If your competitors aren't doing very well at their social media, this is a great place for you to step in and one-up them. But if they are doing well, then you need to do as good or better. But it won't happen overnight. It will take some time and effort but the investment will pay off in the end results.
Once you have success on one network, you can begin moving to the other networks that your brand wants to be on and developing your strategy there as well.
Latest posts by Lisa Clark
(see all)