Measuring your social media success used to be a cumbersome process. You would need to track your own measurements across all platforms and then analyze them yourself in a spreadsheet. Of all the advice you'll hear about social media marketing, tracking your progress to examine the return on your investment is a point everyone agrees on.
It's impossible to tell what is working for you and what isn't when you don't keep accurate measurements. Luckily, social media has become such a large part of the digital marketing landscape that several software companies have answered the call to help us track important metrics and estimate ROI.
Use your own common sense when it comes to purchasing software related to digital marketing. Most of the available software is enterprise level, at enterprise level prices. Ask yourself these questions to better understand your needs:
Does your company have a marketing budget?
Is a portion of that budget earmarked for online marketing?
Have you been actively engaged in a social media marketing campaign for your business?
Have you started to see an increase in sales, or the potential for future success that can be directly attributed to your social media campaign?
Is a social media presence required in your industry (such as hospitality)?
Just because you aren't spending money on social media doesn't mean it's not a good idea, but if you've used good judgment when figuring out how much to spend on your online marketing in the first place, you will have no problem deciding how much money you need to spend on tracking and analysis software.
Multiple reports and case studies show how effective social media can be. This one from Megaphone Marketing claims a 80% growth in sales and there are many more case studies showing the real power of a well implemented social media strategy.
There have been so many entries in to this space lately that we'd spend all day listing them, but here are a few that have set themselves apart through peer recommendation and positive reviews.
1. Finteza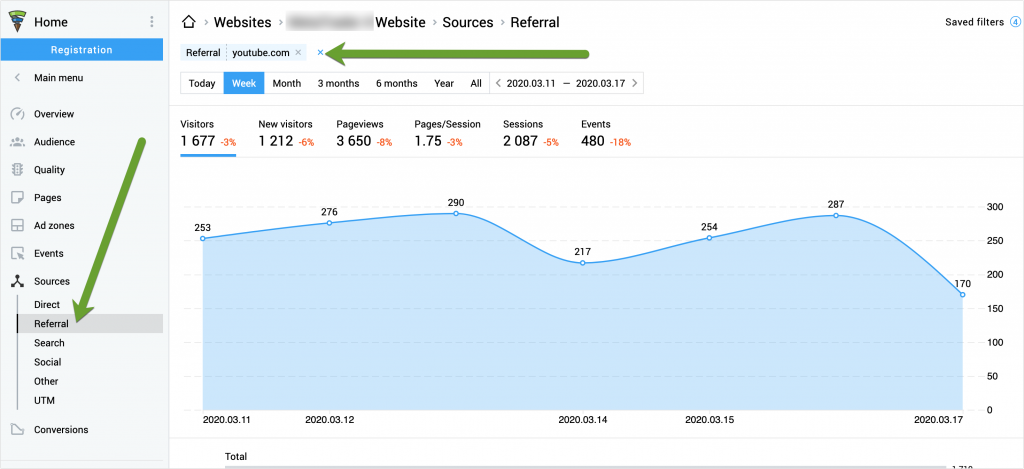 Finteza is a web-based full software service solution. You don't need any special training to access this system and you can use it with any browser. You have instant access to the services and you don't have to worry about IT or software costs.
Finteza team has continuously been working on improving its analytics suite offering advanced retention metrics, A/B testing and conversion analytics.
Read our full review: Finteza: Social Media Analytics You Have Been Looking for
2. Agorapulse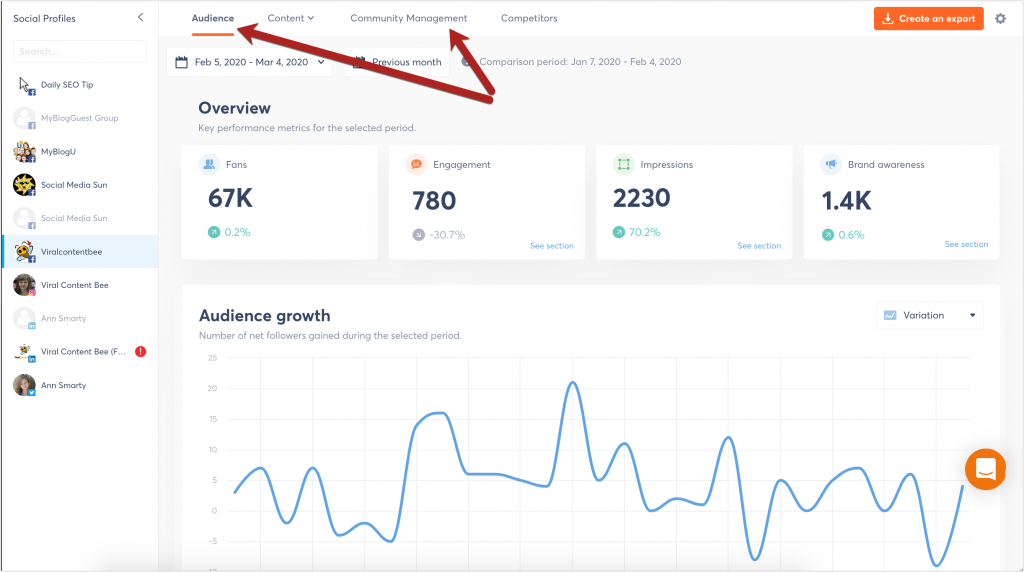 Agorapulse is a privately owned system designed for the real-time web and it's one of the best social media platforms available for research, management and business intelligence.
A team of dedicated professionals that includes designers, statisticians, engineers, marketing and market research professionals developed the sophisticated intelligence used by this system. These professionals are experts in the fields of Natural Language Processing, Data-Mining and Communications.
3. Zoho Social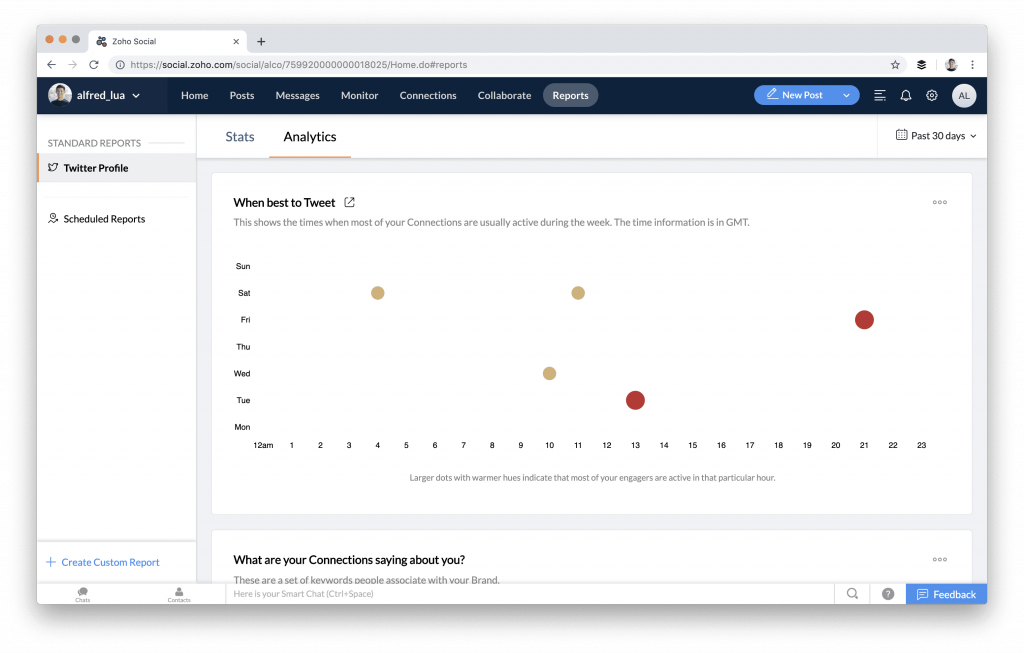 Businesses searching for a way to track both online and offline marketing can greatly benefit from Zoho Social. It calculates the return on ad spending and measures leads from Paid Searches, Social Media and SEO.
You can save precious time on compiling reports from multiple sources and you can compare your marketing programs and results to help you lower your cost per acquisition. It integrates Google Analytics with phone calls and increases sales by getting your marketing and sales on the same page.
4. Keyhole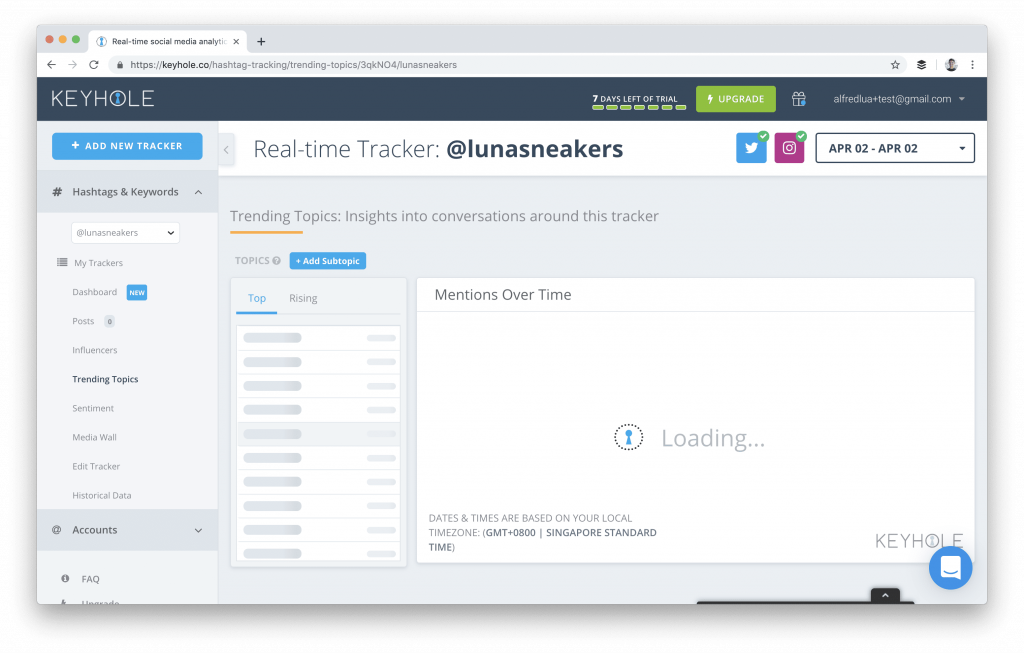 Keyhole is a hashtag monitoring tool that can scan millions of web pages of all forms to track what others say about you online. It's used as a social media and online reputation tool.
It not only monitors hashtags but it also monitors your PR campaigns, news about your company or products, influencers and competition. It can track the results for any keywords you use.
5. Social Report
Social Report is a very powerful but flexible social network analytics that's easy to use.
It gives you a great insight into how effective your social space and marketing campaigns are by allowing you to see and analyze your data in a very unique way. It's similar to a Google Analytics but it's designed for Social Media.
6. Sprout Social
When you're searching for a way to manage and expand your social presence more efficiently, Sprout Social may be exactly what you need. This web application can help you make loyal customers out of your online social connections. It allows you to integrate with Facebook Pages, Twitter, Gowalla, Foursquare, LinkedIn and many other networks where companies and consumers can engage in business transactions.
Some of the things incorporated into Sprout Social include communication tools, competitive insight, contact management, reporting, analytics and lead generation. Another great thing about this application is that it's very easy to use.
BONUS: For the Amateur, Small Business Owner, or Cheapskate
7. Social Mention
Dedicating a large monthly payment to analytics software isn't for everyone. If you own a small two person operation that is based on a contract to deliver copy paper to local schools, re-tweets and Facebook likes aren't going to be that important – at least not for now. Here's something for the people who don't run a business managing social media accounts for other businesses to play with – for free!
Social Mention is a free social media search and analysis platform that makes it easy to track in real-time and gauge what others are saying about you, your company, your products and more. It takes user generated content and combines it into a single stream of information. This social media search and analysis platform monitors YouTube, Facebook, FriendFeed, Digg, Google, Twitter and many more social media properties.
Do you use any of these tracking tools? Which ones do you prefer and why? Is your favorite missing from the list? We want to hear from you, and hear about how you are tracking your social media successes!
Latest posts by Lisa Clark
(see all)