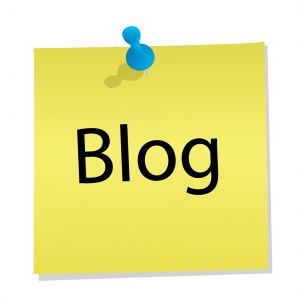 Yesterday I presented at a webinar on the power of social media for bloggers. This was a great opportunity to see how the blogging community uses social media and also what questions they have, versus what questions my typical business clients will have. Bloggers were less focused on ROI and analytics and more focused on the human readers who were going to see their posts. They wanted to know how to bring in more readers and how to build a solid blogging community, using social media. Most also wanted to be more comfortable with the technical side of social media and integrating it with their blog, and were capable of following directions when given to them, even on technical issues.
To understand why social media is important to bloggers, we need to see the big picture of social media use and popularity.
Here are some stats that show us how social media is being used today:
93% of marketers use social media for business
Source: Social Media Video 2013
25% of smartphone owners ages 18–44 say they can't recall the last time their smartphone wasn't next to them
56% of Americans have a profile on a social networking site
Source: convinceandconvert.com
It's apparent today that a large percentage of people are using social media both to communicate and also to receive information. This gives bloggers a big opportunity to jump in and fill gaps while spreading their own message.
Social Media for Bloggers Quick Tips
Social media is a powerful tool for bloggers to gain traffic and build a better blogging community. Here are some quick tips to keep in mind:
Have social media icons displayed at the top of your website. Make them easy to see and don't forget to test them and be sure they work. Set them to open in a new window so you don't direct people off your website/blog when they click.
Create a Facebook page for your blog (or for yourself if you run your blog under your name/brand). Use the Facebook social plugin on your blog to allow visitors to quickly and easily like your page.
Use your blog name as your username whenever possible. Socialmediasatisfied.com is @somedsatisfied on Twitter and Pinterest, /socialmediasatisfied on Facebook. People will recognize your brand quickly and will remember your blog across different platforms.
Join blogger groups on Facebook, LinkedIn and other social networks. Join groups related to your niche and jump in and participate. DON'T just spam your links.
Be generous to other bloggers. Share and tag them on social network. Promote their posts. Make a genuine effort to support others. Most will return the favor.
Now another important point for bloggers to know about social media is that there is more benefit to using it than just the direct links back to your site. There is a bigger picture that also involves social signals and how they improve your search placement.
Social Signals and Search Ranking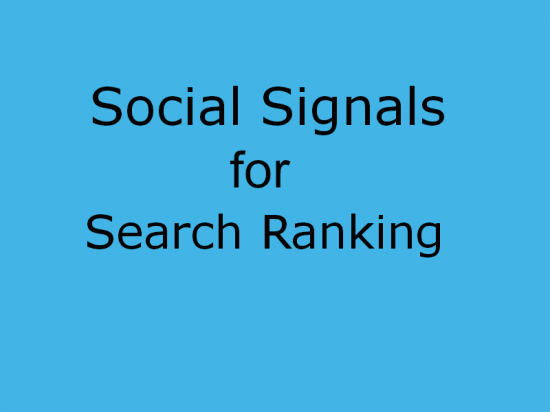 Social media is good for your blog in more ways than just the direct link traffic. When people talk about and to your brand/blog on social media, this increases your social signals and your SEO ranking. In simple terms, if many people are talking about you online, Google sees this as added value to your blog's brand.
Here is a great article that explains it in more detail.
Your Guide to Social Signals for SEO – from The Moz Blog
How and why do social signals improve rankings?
While any answer to this question is highly debatable, I believe that social signals have both a direct and indirect impact on organic search rankings. Direct impact comes from:
Number of people that like your brand on Facebook
Number of Facebook shares
Number of Twitter followers
Number of tweets mentioning your brand name or including a link to your website
Number of people that "have you in their circles" (Google+)
Indirect impact comes from:
Increased inbound links and citations due to improved online visibility/brand awareness
Increased positive reviews (in Google Local , Yelp, etc.) due to happier customers
Decreased bounce rate, higher time on site, and more repeat visitors to your website
Taking the time to build a solid social media following will help your blog gain better SEO, build brand awareness and engage your readers on the platforms that they enjoy the most. Speaking of engagement, this is one area that people struggle with on social media, bloggers included.
How to Engage Your Followers
Engaging your followers and friends on social media is one of the most important skills you can learn about social media marketing. Far too often I see bloggers just spamming their links all over social media and then asking "Why isn't anyone following me/talking to me/ reading my blog?"
These people are missing the SOCIAL in social media. They're missing the engagement and interaction. Here are some ways to engage your followers:
LISTEN
SHARE
BE HONEST
ASK QUESTIONS
BE REAL
Building a Blog Community
You can build a solid blog community using social media as a foundation to direct readers back to your blog. Your blog is actually a part of your overall social media plan. Here are some ways to build a better blog community:
Be yourself. Be real- people want to connect with you; allow them the chance.
Call to action. End your post with a call to action, such as a question to the reader and a chance for them to give feedback.
Reply! Always take the time to reply to every comment. Show the readers you are there and that you care about what they have to say.
Connect. Connect with others and be a connector. Introduce fellow bloggers and readers with common interests.
Linkup. Host a linkup or blogger party in your niche or on a topic you are passionate about.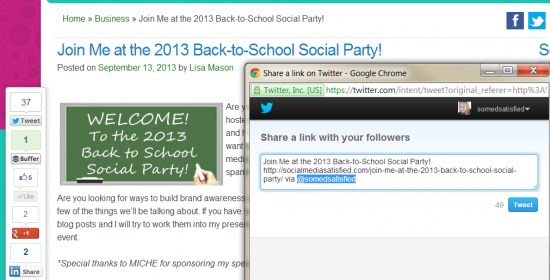 Here are some ways to make it easier for blog readers to share your posts socially:
Include share buttons on your website
Insert your Twitter handle for Twitter shares
Thank people when you get @s that they shared your posts
When using plugins for social sharing, be sure your personal accounts are filled in, especially via Twitter, so when people share, you get notified. Whenever someone tweets a post from my blog, I get the notification on Twitter. This gives me the change to reply, thank them, follow them back, or reciprocate.
Commenting
Reply to all comments
Make commenting easy
Consider your commenting plugin- make it as easy as possible for people to login and use the commenting feature. Check it periodically to ensure it's working and no plugins need updating.
Embed Posts
Facebook
Twitter
Another great way to bring social to your blog platform is the embed posts feature which is available on Twitter and now Facebook as well. You can see an example of how I do this in this post:
Back to School with Social Media
There's no denying the power of social media for bloggers is strong. When you learn to master the skills needed for successful community building, you can easily integrate your blog with your social networks and amplify your reach.
Are there any tips you want to share about social media for bloggers?
Latest posts by Lisa Clark
(see all)