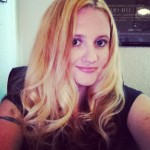 There are many businesses out there today who are taking advantage of Instagram to promote their products or services and expand their mobile presence. Big brands using Instagram include National Geographic, NPR, NBC News, Playboy, Pepsi, CNN, Starbucks, Grammys, and even David Blaine.
Lots of people have been asking "What is Instagram?" after Facebook announced they were purchasing the photo sharing platform. If you haven't started yet, there is no better time than now to create an account on Instagram and begin taregting mobile users with a social media marketing campaign based on photo sharing.
You've probably also heard that Facebook bought Instagram for $1 Billion. For some, that is an indication of just how big Instagram is becoming and the potential profits. But what does this have to do with business?
The photo sharing application has been popular with iPhone users long before Facebook became involved, but even the users who run large businesses that could create a phenomenal campaign have kept their activity on the network personal.  Just like Facebook can be used for marketing and building brand awareness directed at your target audience, photo sharing with Instagram can as well. Instagram even has an entire section in their Help Center titled Instagram for Business.
What is Instagram?
Instagram is a photo sharing app for iPhones that makes it easy to take pictures on a iPhone and share them with your Twitter followers, Facebook friends, or connections on your Instagram account. Instagram allows users to apply a series of filters to their photos in order to create a vintage look for their images that resembles a polaroid.
From http://www.diywebsitetools.com
Instagram says:
"Snap a picture, choose a filter to transform its look and feel, then post to Instagram. Share to Facebook, Twitter, and Tumblr too – it's as easy as pie. It's photo sharing, reinvented."
It really is that easy, but some have the impression it's only for teenage girls or food fanatics. While it's true that your feed will probably get a few of these types in it, there are actually many business benefits to the service. With a little knowledge and a few creative ideas, you can use Instagram to boost your business presence and promote your brand.
Chefs were the first professionals to attain true 'power user' status with the application, and why not? What has become known as "food porn" is perfect fodder for mobile photography. It's not uncommon to see a patron snapping a photo of their entree at a nicer establishment. In the restaurant business you can get great results by targeting customers closer to the point of sale, after they've left the house. Before the mobile revolution it was very rare to see a patron with a camera at dinner, but since they have their cell phone anyway sharing a photo is both convenient and quick. As a chef starts generating business with Instagram, more and more visitors will be using the application. Before long there could be dozens of customers sharing pictures of your dishes on Instagram, Facebook and Twitter every night. Never before has a product been able to market itself so effectively.
How Can Your Business Use Instagram?
It really depends on the type of business you have but there are many ways you can incorporate Instagram to your business marketing plan. First, do you have a product that you can showcase through photographs? Create an Instagram account for your company, snap snazzy pics of your product and share to your feed. Instagram also allows you to easily share to your social media networks in one click.
Here are some other ways to use Instagram for your business:
Event Marketing- What better way to tell the world about your upcoming event than through fun photos? You can be more creative with this than text alone and Instagram gives you one more platform to share it on as well.
Host a Photo Contest- Have users take a picture with your product or send it their favorite original photos related to your service. Or try a "caption this" contest and upload a photo of your own.
Find Fans- You can also use Instagram to find people who are already using your product or service and to connect with those who have similar interest and could be potential customers.
Tell Your Story- You can use Instagram photos or a photo collage to tell your story. How was your business founded? What do you do? What are your beliefs or founding principles?
Instagram is more than just a photo-taking tool; it's a story-telling  opportunity. You should think of ways that you can take pictures of your product, employees, events or even the office. Take your followers behind the scenes by showing them what goes on at your office or how your product is made. Use photos to introduce them to different employees and share what their roles are.
If you are a solo-preneur or service provider, consider taking photos of your work process from start to finish or show photos of satisfied clients after your job is complete.
Expand on Instagram
But there is more to Instagram that even that. Here are some additional ways you can expand on Instagram and take it a step further:
Remember to use hashtags. Just like on Twitter, those hashtags are going to bring in the views, often from those who might not ordinarily be able to find you.
You might also use Instagram to highlight new ways to use your product or service. Give step-by-step instructions on how it's done or show people with your product in fun places.
Use editing apps. Instagram is even more fun when you use other photo editing apps to maximize the potential. Camera+, Hipstamatic, 360, iPhoto, and similar apps let you do even more with your images and stand out in the sea of photos.
Use Instagram on your website. I have my Instagram widget on the right-hand sidebar and it displays my most recent 20 photos.  This makes it easy for people to connect with you on Instagram and Twitter.
Integrate Instagram photos to your website. Instagram isn't the only platform for viewing the photos you take with the app. You can also use it to take and filter photos and then place them on your website.
More Examples of Brands Using Instagram
Instagram itself has some great examples of how brands are using them to create compelling visual experiences for their fans:
Your Turn!
What ways have you been using Instagram and what new or creative ideas can you come up with for promoting your business or service using Instagram images?
Latest posts by Lisa Clark
(see all)