No matter the type of business you're doing or the sector you are in, one thing is certain- you want to grow your income.

If a business doesn't grow, it stagnates and eventually dies.

That's why wise brands are always on the lookout for ways to increase revenue. Achieving growth is not as difficult as you think. In this post, we will go over 3 easy ways to grow your business.

Let's jump right in.
#1. Do Affiliate Marketing like Smart Blogger

Affiliate marketing is booming right now.

The reason?

It's a stupid-easy way of growing a brand's revenue without investing a lot. Companies have woken up to the power of selling other people's products. Up to 81% of brands now use affiliate marketing to grow their revenue. Studies by Statista showed affiliate marketing spend in the U.S. has been thriving and will hit $8.2 billion by 2022.

Smart Blogger, a multi-million dollar company that helps people make a living writing through premium courses, has leveraged affiliate marketing to make additional revenue. They prioritize affiliate sales by putting their 'tools we recommend page' on the main menu.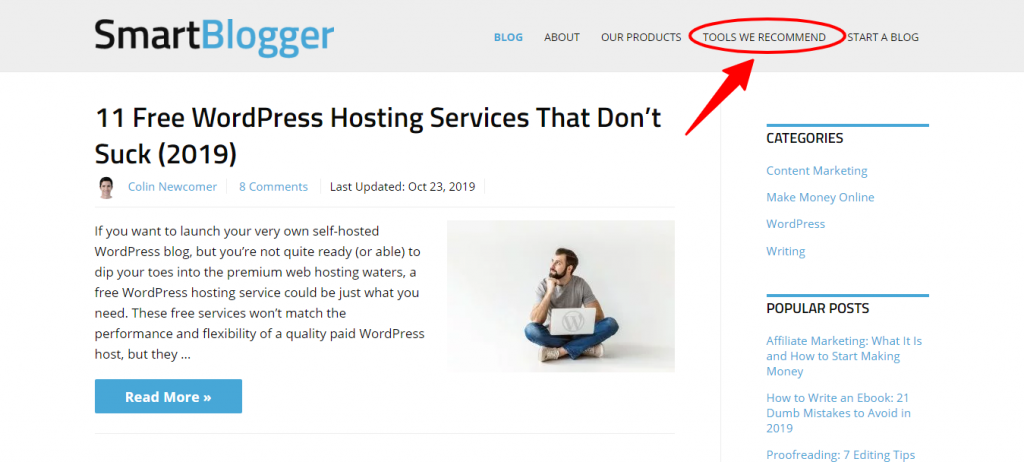 Here's how to maximize your affiliate marketing earnings:

Start your search for partners by considering your current business associates e.g. suppliers.
Create a 'tools we recommend page' and put it in a prominent place on your site like the main menu or sidebar.
Write a detailed review of your biggest affiliate products. Done right, this will earn you organic traffic and recurring revenue.
Rope in affiliate partners and influencers by crafting a stellar outreach email so they say yes to your proposal.
Sell only premium products with recurring revenue, not just one-off sales.
Sell on social media as well- it's a huge opening to push for more sales. Just make sure you engage your audience first.
Because it's effortless to execute, affiliate marketing is an easy decision if you want to hike your income.

#2. Start a Membership Site like Dollar Shave Club
Forbes reported that subscription business models grew by a jaw-dropping 800% globally and is not showing signs of slowing down soon.

It's easy to understand why.
Subscription sites guarantee your business a steady, predictable income stream. And, if you are in a sector where you can charge premium prices or have a large audience, you profit handsomely. With 3+ million subscribers and raking in $200+ million dollars a year, Dollar Shave Club built an empire through a membership site.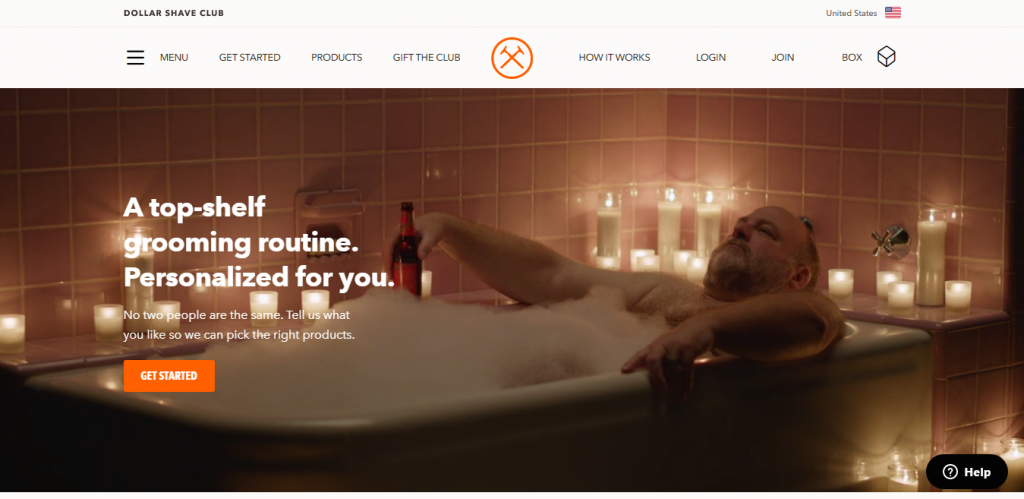 Below are tips on how to profit from membership sites:

Test your membership site ideas first before investing fully in them.
Do a small-scale beta launch to confirm the validity of your idea and afford your audience a chance to co-create the site.
Use the right membership site tools to give members a memorable experience so they stick around longer.
Give generous discounts to customers who commit for longer periods.
Keep the vibe going- membership sites are not just about the product or results, they're all about shared experiences.
Never compromise on content and product quality
Develop a referral system so you scale up to five times faster.
For simplicity and sure-fire monthly income, nothing beats a subscription model.

#3. Get into Smart Partnerships like Uber
For your business to grow, build a strong local team, for it to explode build strategic partnerships with like-minded outsider brands.

In an annual survey of CEOs by PWC, 49% of corporate leaders said they're planning to partner with other businesses as a growth strategy. Strategic partnerships trigger exponential growth. Plus, they help you penetrate new markets.

Uber knows the power of alliances to boost growth. They've joined hands with Spotify, Starwood, and American Airlines. Riders can listen to music, earn hotel points, and experience a seamless travel experience whether they're in the sky or the ground. No wonder they are dominating the market.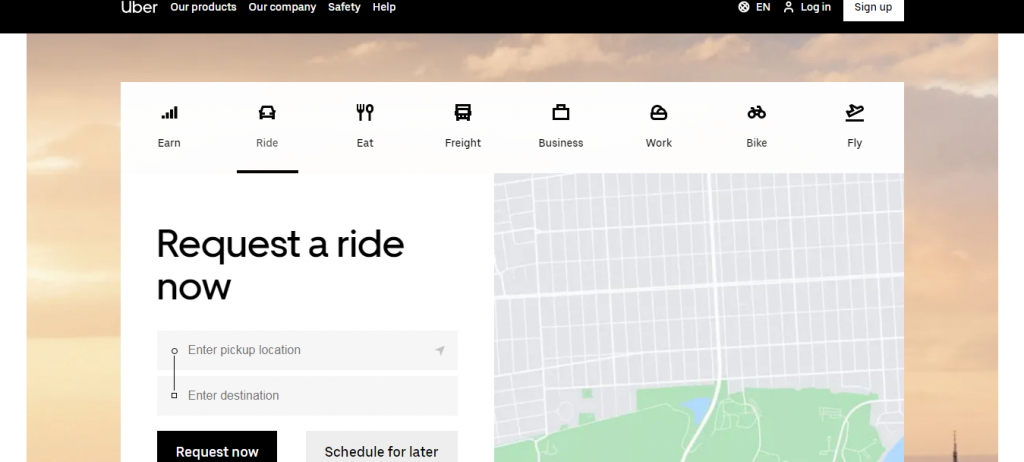 Let's look at ways to supercharge joint ventures.

Look for partners whose services/products complement and complete what your company is doing.
Make sure your potential partner is reliable- test the waters with smaller commitments first before going all in.
Incorporate your partners into your workflows and systems.
Communicate often and honestly always.
Clearly define your roles (and document them) so each partner knows exactly what their role is.
Agree on the long-term goals for a flourishing long-term commercial union.
Your partnership doesn't have to be long term, you can join forces for specific campaigns and still get awesome results.
Partner with other enterprises to propel your business to greater heights.

Business Growth: Innovation Is The Key
Growth opportunities are close by if you know what to look for.

Whether it's selling another company's products, running a subscription site, or joining hands with another brand, growth is within reach. All it takes is a bit of innovation.

So go ahead and use the growth lever that makes sense for your business.

Latest posts by Qhubekani Nyathi
(see all)