Do you want to generate more engagement on Twitter?
Looking for tried and tested ways to get more RTs, likes, replies, and make a bigger splash on the micro-blogging platform?
Then you are in the right place.
With over 330 million monthly active users and an overall ad engagement increase of 99% coupled with higher CTR across all ad formats year-over-year in Q3 2017, Twitter offers a real chance for retailers to rapidly grow their brands.
In this article you'll discover 3 clever ways to increase engagement on your tweets as a retailer.
But first…
Why Twitter For Retailers? Hard To Ignore Numbers
Maybe you are still not convinced about the business potential of a highly engaged Twitter audience. Here are some eye-popping numbers that'll show you to the golden marketing opportunity the platform affords savvy retailers.
Got your attention now?
I'm sure you see that having an engaged Twitter audience can pay off in a big way. Now that you realize the power of Twitter, let's go into the 3 ways to supercharge engagements on the channel.
#1. Host A Red-hot Twitter Chat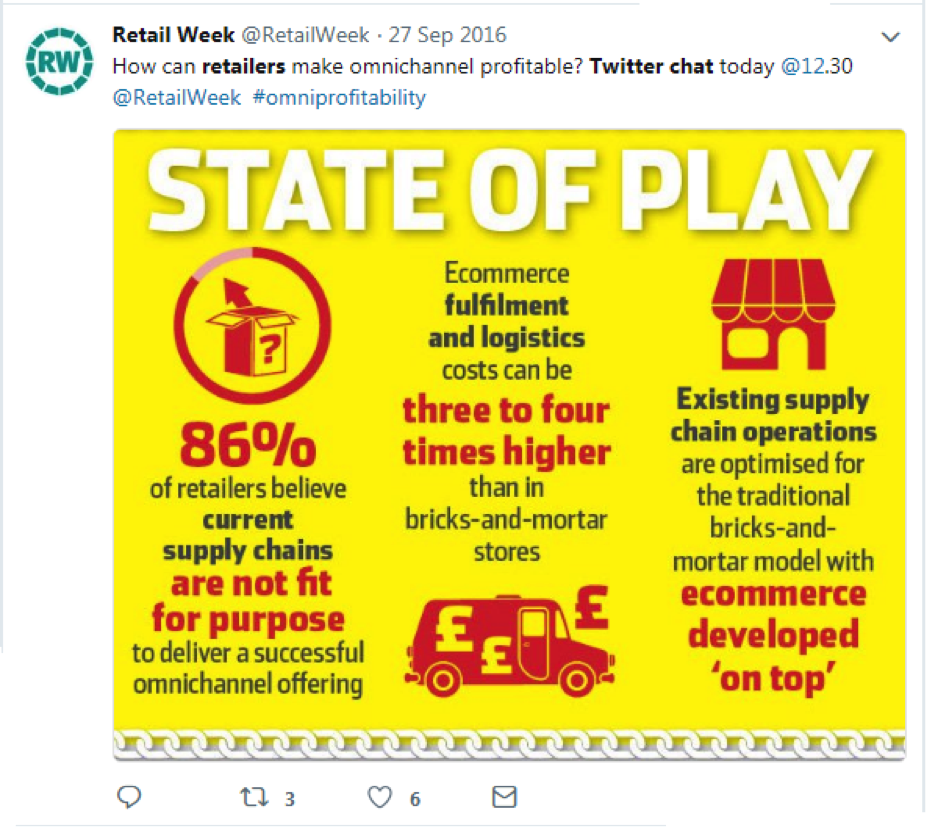 Twitter chats are a simple but effective way to grow an organic following and interact with your fans.
A Twitter chat is just that – a conversation among a group of people around a specific topic on Twitter. These chats have caught on because they gain the trust of your audience, reach a new audience, and generate buzz around your brand in one fell swoop.
Here are 4 easy ways to come up with great chat topics:
Hashtags – monitor popular hashtags in your space and ride the wave.
Questions – be on the lookout for hot questions people are asking on Twitter.
Trends – see if you can have a chat around a trending topic.
Competitors – spy on your competitors and spin what's working for them.
Being part of Twitter chats gives you the opportunity to have authentic real-time conversations with scores of potential customers.
Here's how Retail Week, a UK-based retail news and business intelligence site, promoted an upcoming chat.
They used a clever combination of startling stats and visual appeal to grab eyeballs. To double interest and participation in your chat add an irresistible giveaway. People absolutely love freebies.
Check out this handy list of leading social media marketing chats.
#2. Post Visual Content With A Twist
You probably know the power of visual content on social media and Twitter is no exception.
Buffer reported that tweets with images receive 150% more retweets, 89% more likes, and 18% more clicks than those without. But we're not talking about regular visual content here. A visual content strategy merged with a widely popular trend or topic sets your tweet on fire!
Artificial Intelligence (AI) and chatbots are certainly trending on the social media landscape right now. Clever marketers are cashing in by tweeting visual content related to the subjects.
For instance the tweet below from NVIDIA, a computing company, about the impact of AI in retail banking got 165 RTs and 70 likes.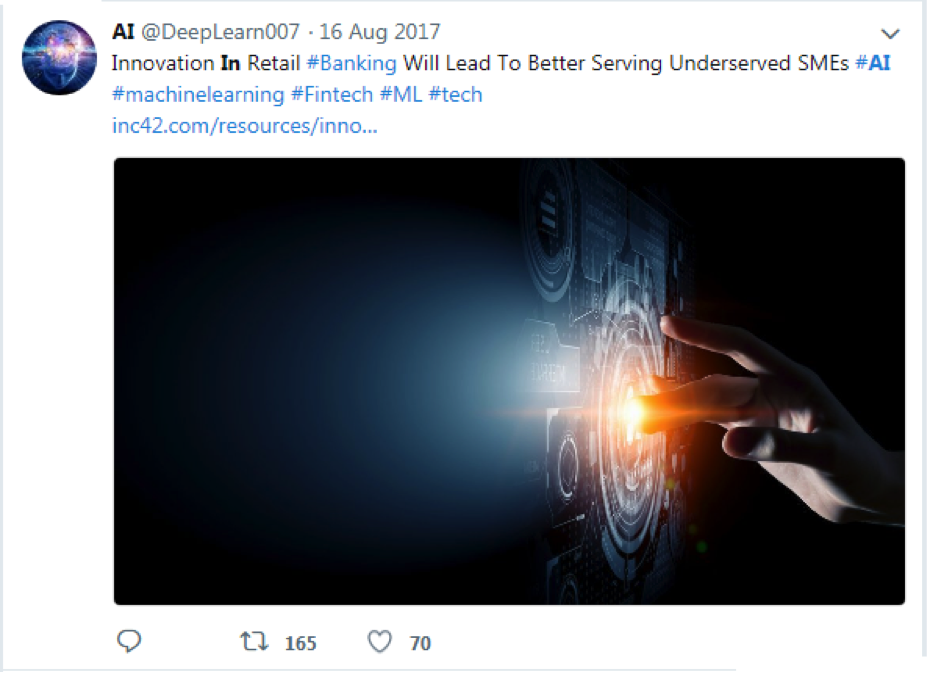 Cleverly wrap your visual tweets around trending topics — you're guaranteed of an improved response.
#3. Spellbind Through GIFs and Memes
GIFs and memes spark interest in a powerful way.
These twin techniques are appealing, fun, and snarky.
According to HubSpot, visual content is 40X more likely to get shared on social media than other types of content. No wonder more and more retailers use GIFs to elevate engagement levels as they interact with their followers.
Whether you are a fledging start-up or an established company, you can use GIFs to maximize responses on Twitter.
Zipline, a retail software communications company, is a good example of the power of GIFs.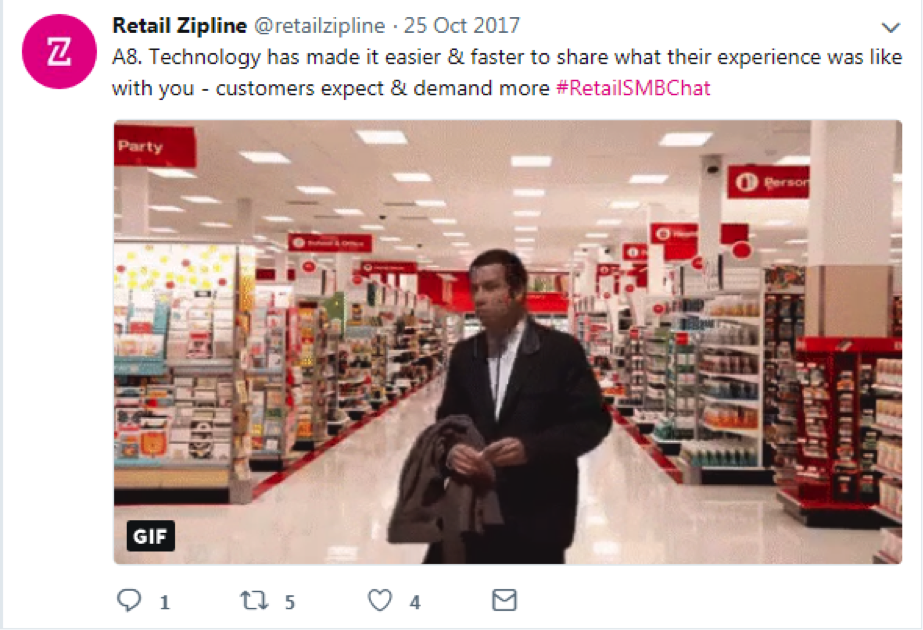 These are very good results for a brand with a modest following: 5 RTs, 4 likes and 1 reply. Clearly the GIF evoked better engagement as most of the company's non-GIF tweets didn't generate that much interest.
For better fan involvement, incorporate GIFs and memes into your overall Twitter content strategy.
Time To Turbocharge Your Tweets
Go ahead and use these tips to skyrocket engagements on Twitter.
Higher engagements will deepen with your relationship your audience, net you more followers, and promote your brand.
Ultimately you'll see a better return on your investment.
What's your secret to better Twitter engagement? Share below.
Latest posts by Qhubekani Nyathi
(see all)