Building social media following is actually no-brainer. Yes, it takes lots of time, effort, consistency and dedication but there are no secrets: It's pretty obvious how to build your social media following. All the tactics are out there:
There are no secret buttons to building real and authentic social media following that actually cares about what you have to say.
Where it becomes a bit confusing and unclear is how to measure the ROI of that effort. What's the tangible benefit of building social media following?
It can be vary from person to person. People choose different reasons to build social media following: Some aim at selling their (e)books, others want to bring awareness to their crowdfunding campaign or find more people to pitch their services to. In almost any case, today's tip will turn quite useful.
Whatever that is you are doing to monetize your online presence, creating a course and consolidating your content and social media activities around it is a great idea.
Introducing Kajabi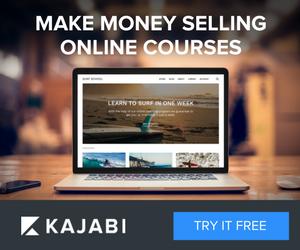 Kajabi is a multi-feature platform giving you all the tools to start and market your online marketing course. You can get lots of inspiration by looking at their user cases. You can create a cooking course, a product management solution course, home crafts course, spirituality course, get-your-life-organized course – anything you think you are good at, anything that you yourself were once struggling with and then found a way to solve, build or overcome.
Maybe you have a Youtube channel or maybe you have written a series of blog posts on something useful and actionable? Ideally you have seen some clear demand in our solution by reading people's comments and feedback… Don't wait any longer: Turn into a course that you can sell online by leveraging your social media following.
Kajabi allows you to turn your content into a valuable product you can sell online. With it you can easily online courses, membership sites, training portals, etc. No web development skills are required. Inside you'll find visual editors, drag-and-drop tools and beautiful templates to build professional courses.
All the templates are mobile responsive
You can host your courses (including videos) at Kajabi
Engage with your customers by using in-course discussions and comments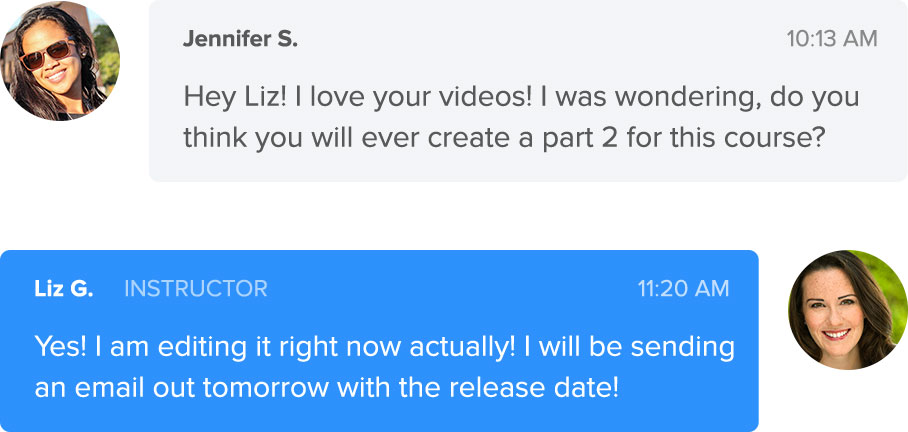 The best thing is that you can actually turn your course into almost passive income: You can schedule your content to be issues to new customers for them to have a well-organized training without being overwhelmed.
You can sign up for a free trial and play with Kajabi for two weeks before you can see if this something you need!
Promoting your course to your social media following takes a strategic approach but it's quite manageable:
Link to your course from your Twitter profile and include a call-to-action to enroll in your Twitter bio
Start a new Facebook page for your course and invite your friends to join and share
Create a series of short videos to make people want to watch more and upload to Youtube, Facebook and Twitter
Set up a Twitter party (i.e. one-time Twitter chat) and invite your following to participate to celebrate the launch of your course
Invite social media influencers to join for free and ask them to share their testimonials.
Summary
Reviewer
Review Date
Reviewed Item
Author Rating