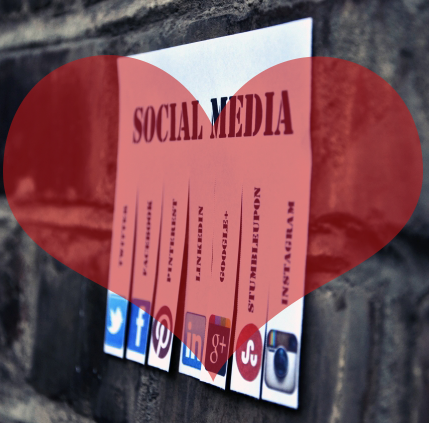 There are so many social media blogs out there, yet we find ourselves going to our selected once again and again…
Why have we picked those? Why we love reading them so much?
Let's try to figure out: The REAL feedback from the REAL readers!
A. Cormac84
I must say that I like Heidi Cohen's blog – simply because in the most part it's a fluff free guide that does exactly what it says on the tin – something not all marketing blogs offer.  There's also an air of the person about the blog – something larger sites don't tend to accomplish to nearly as great of a degree.
Heidi is big on content and more specifically content curation and how it can be leveraged through social channels. Ironically, we curate and utilize plenty of her content time and time again. It's a solid and very informative, with some ironclad and comprehensive advice.
A. Sandy (Writer and IT Project Manager)
There are so many Social Media sites and blogs out there which I browse each morning! It's really hard to narrow it down to only a few…but, I'll try.
Social Media Sun has a great variety of articles that are organized really well. They go the extra mile beyond Social Media to assist bloggers, writers, and others with helpful info and tips on Marketing and SEO articles as well.
Jeffbullas's Blog is another favorite of mine. The articles are always full of terrific and helpful Social Media information. The expertise of the writers really shows through.
Social Media Examiner, Maximize Social Business, Social Media Satisfied, and The SEM Post all have great information as well. I love to check out a variety of Social Media sites because they all have something different to bring to the table. Different views and different ideas within the industry are what keeps it evolving!
A. Nate Williams (Digital Marketer)
Jon Loomer's blog is my "go to" blog on all things Facebook. First off, he seems like a genuinely nice guy who really wants to help people out. Secondly, he takes a lot of time with every single post he writes. He always includes screenshots to help walk the reader through what he's talking about.
Thirdly, he is incredibly knowledgeable and actually practices what he preaches. I see his ads following me along on Facebook, they're highly targeted and enticing to click. Finally, he's on top of things. He's posted about changes to Facebook's ad manager before Facebook has even announced they made changes. This means that he knows their ad manager so well that he can detect any minute changes in a heartbeat! It's a great blog and I highly recommend checking it out if you're thinking about Facebook advertising.
A. Nathalie (Weight Loss Coach & Theta Healer)
Since I started getting serious about the online business stuff, her blog is the one that I keep coming back. The reason I like is that it feels intimate, and it's real. It's not salesly. And a lot of the advice is really practical. I also really like all the comments.
One of the reasons I use I keep going back to it is to get a feel of what & what doesn't work in blogging.
I feel like she writes it for me.
Is another blog I like. It's kind of hit and miss, but some of the stories are quite inspirational. I believe that if there are not inspirational to me, they will be to others.
A. David Faltz (Founder White Rabbit Marketing. Search Engine & Branding Optimization (SEBO) Marketer)

When I first started getting involved more heavily in social media, I found Jeff's blog on Twitter, through following the crem de la crem in the Internet marketing space. I would see his posts being routinely shared, and every one was more insightful then the last.
Jeff Bullas's blog was essential to my growth and understanding of the social media as a medium, and ways to utilize it to help my clients get the most out of it. His posts are very insightful, comprehensive, full of great tidbits, chocked full of helpful lists, and easy to implement tips. Jeff states, "The blog's focus is to assist business in "getting found online" in a digital world and making your company visible and successful on a crowded web." Mission accomplished, and a job well done Jeff! I can not recommend his blog highly enough.
A. Cendrine Marrouat (Social media coach, blogger, curator, and author)
Here is a list of several social media blogs that I love:
1) Jenn's Trends – Jenn Herman
2) Optimum Business Support – Janine Beattie
3) HowToWriteBetter.net – Suzan St Maur
4) ME Marketing Services – Mandy Edwards
They are among my favorites for several reasons.
Firstly, they are maintained by seasoned pros who are dedicated to their "craft". They focus on quality, are helpful, and write well.
Secondly, those bloggers care about their readers. They have taken the time to build relationships with them via the blogs and social networks.
Thirdly, they do not just promote their own content. They also put others in the limelight.
However, what I like the most about the aforementioned blogs is the fact their owners walk the talk. They share their experiences in every article and make the content relatable and believable.
In a nutshell, they show you how social media is truly done.
A. Polsol
I am usually in such a hurry to read any blog over 350 words long in full, so I love Video blogs usually 5-10 mins max. So I like Tanya Aliza's video Blog find it @ http://tanyaaliza.com/blog Tanya Aliza is the CEO of Ultimate Branding Blurprint & Business Blog Mastery and her video blogs on Home Business Training & winning mindset are spot on and Keep me going back for more. Plus she always offers so much value. Not the usual regurgitated hype about Home businesses.
I sure hope she keeps churning out the value she shares weekly. 🙂
Contributors:
| | | |
| --- | --- | --- |
| | | I am an IT Project Manager, PMO Lead, Blogger, and Freelance Writer. I enjoy writing for a variety of genres including technology (my niche), entertainment, health, parenting, lifestyle, and even creative writing. |
| | | Online since 1998 and a digital marketer and entrepreneur since 2012. Specializes in small business marketing and web presence development. Loves coffee and puppies! |
| | | I'm a project manager, coach, intuitive and Theta Healer® |
| | | Founder White Rabbit Marketing. Loving father with a passion for helping SMBs enhance & build their brands through #SEBO Search Engine & Branding Optimization. |
| Polsol | | I love reading Tanya Aliza's Blogs on winning mindset & Home Business Training. She comes across as kind, interesting and interested in helping others succeed. I look out for her updates more. |
| | | I have been helping small business owners and solo-entrepreneurs with their social media needs since 2009. I also teach social media 101. |
| | | |
What's your favorite social media blog?