We all know people who don't have web development skills who ask us to build a site for them.  Unless they need something complex and custom coded or you know they will keep up a blog, a simple inexpensive solution is to send them to a website building solution.
Save Time By Knowing How to Use a Simple Website Builder
Get out of building sites for friends by knowing how to use a simple solution. Then you can send them a link to go create their own. If you are familiar with it you can quickly answer frequently asked questions without spending a lot of time.
This works best if they have at least some skills at uploading images and using any program that works similarly to Word or WordPress. If they don't, save yourself the time and just build it for them quickly.
Must Have Features
All sites are not created equal. Be sure the solution you choose has all of these features:
Mobile responsive
Social media icons to link to social networking accounts
Includes social sharing buttons to share pages
Provides SEO fields
Hosting options
None of these are optional today. Sites need to be easy to share and must display properly on all types of mobile devices. Be sure to check the header, images, and videos to ensure they re-size correctly.
How Website Creators Work
The easiest to use website creators allow you to drag and drop images, resize them, and edit text simply by clicking on it. This video is the best way to understand how website builders work – or at least how IM Creator works:
What Does it Cost?
Site creation is totally free. Anyone can play with the platform and know whether they like a site before they part with any of their hard-earned scratch. Once they're happy they choose a hosting plan and their site is exported to their existing or newly registered domain.
Hosting costs from $5.95 to $9.95 depending on whether you pay monthly, annually, or for 3 years in advance. You will also want a domain name for each site. Domains cost $2-$20 dollars a year at most registrars.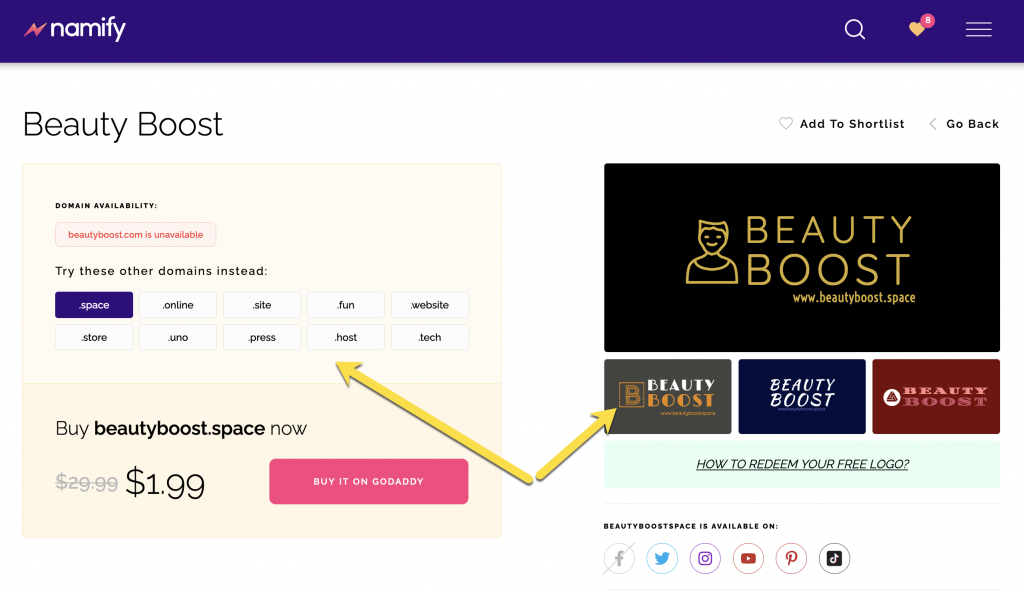 Website Builder Reviews
There are many website builders, but one that stands out is IMCreator. WebDesignerDepot wrote:
"Why is IM-Creator so good? Well, there are a few reasons. First of all, it's free. And who doesn't love free? Second of all, the templates offered by IM-Creator are excellent. They're modern, stylish, and professional."
WebsiteBuilderExpert.com had this to say in IM-Creator: Build awesome HTML5 sites for free:
"We feel that IM Creator is different in that they enable you to build a very lean, professional looking website – fast. IM Creator works especially well if you prefer not to dedicate a lot of time to learning and designing a site that is packed with bells and whistles, and just want to launch an online presence without getting bogged down."
In their new, very comprehensive review, they cover:
Pros and cons
Ease of use
Template design options
Support / tutorials / community resources
Mobile ready, but not fully responsive
Search engine optimization capable
Hosting and export options
Pricing
If you want more details, see DesignModo's post How to Create a Free Website with IM Creator.
Mobile Ready Versus Fully Mobile Responsive
In the early days of mobile design, there were separate sites created for mobile and PC. Mobile responsive design is a better way to handle the increasing use of mobile devices for shopping and browsing.
Mobile friendly aka mobile ready means that the site functions on mobile devices, but sometimes "mobile ready" sites aren't quite as "mobile friendly" as we would hope. A common issue is that the header isn't resized properly.
Mobile Optimized means a site will reformat based on the size of the pecific device.
Mobile Responsive Design means the site automatically adapts itself to each device.
The differences between each of these can get complicated. Signalfire explains What is Mobile Responsive Design and includes examples of each. While advanced mobile responsiveness is optimum, for now be sure that the site works on mobile. Test the buttons and links and look at the header, images and videos.
White Label Web Design
Interested in a way to make money? You can white label IMCreator to offer it to your customers under your own brand. Find out more at IMCreator white label.
Can Non-Techies Build Their Own Sites?
Not everyone will be able to build their own site even using a simple website creator. Some just get frustrated or won't watch the how-to video. But more people than ever before are using this technology to drag, drop, change colors and build their own sites or landing pages. If you can get them to try it, you just might get out of being the go-to person for new websites in your social circles.
Latest posts by Gail Gardner
(see all)