Are you wasting your time and money? 2015 is the year to get really serious about optimizing your social media strategy. The first step is to upgrade the tools you use. With 2000+ marketing technology tools to choose from, this is no easy task. For the purposes of this post we'll focus on two types of social media related tools: management and measurement.
Social Media Management Tools
Management tools have been around a long time. The best known are Hootsuite and TweetDeck. They make it possible to manage many social media accounts all from one place instead of logging in and out of multiple sites all day long.
But tools have come a long way since these two. They have evolved and many more have become available. Social media management tools typically focus on scheduling and discovering brand mentions.
Their primary purposes are to push content from their dashboards to your social accounts and to schedule when that pushed content goes live on each platform. They also allow managers to reply to customers interacting with the business, blog or brand.
Not sure where to start? Read Jeff Bullas' Social Media Marketing Tools.
Social Media Measurement Tools
While analytics have been around for a long time, today's social media measurement platforms make it easier to quickly see whether your social media activities are driving leads and conversions. Read Social Media ROI Basics to better understand what it is possible to measure.
Some management tools can now measure interactions on your social media. They show how many favorites, tweets, and often comments and replies appear on each post. But the best go further. They can actually measure leads generated and track them back to the original social media activity. They blur the line between social media tools and analytics platforms.
The advantage of using a social media management / social media measuring tool such as Oktopost is that they are easier to use and set up than Google analytics or another analytics program would be. It is easier to organize your social media sharing in campaigns and measure them in the same dashboard instead of going back and forth between two tools.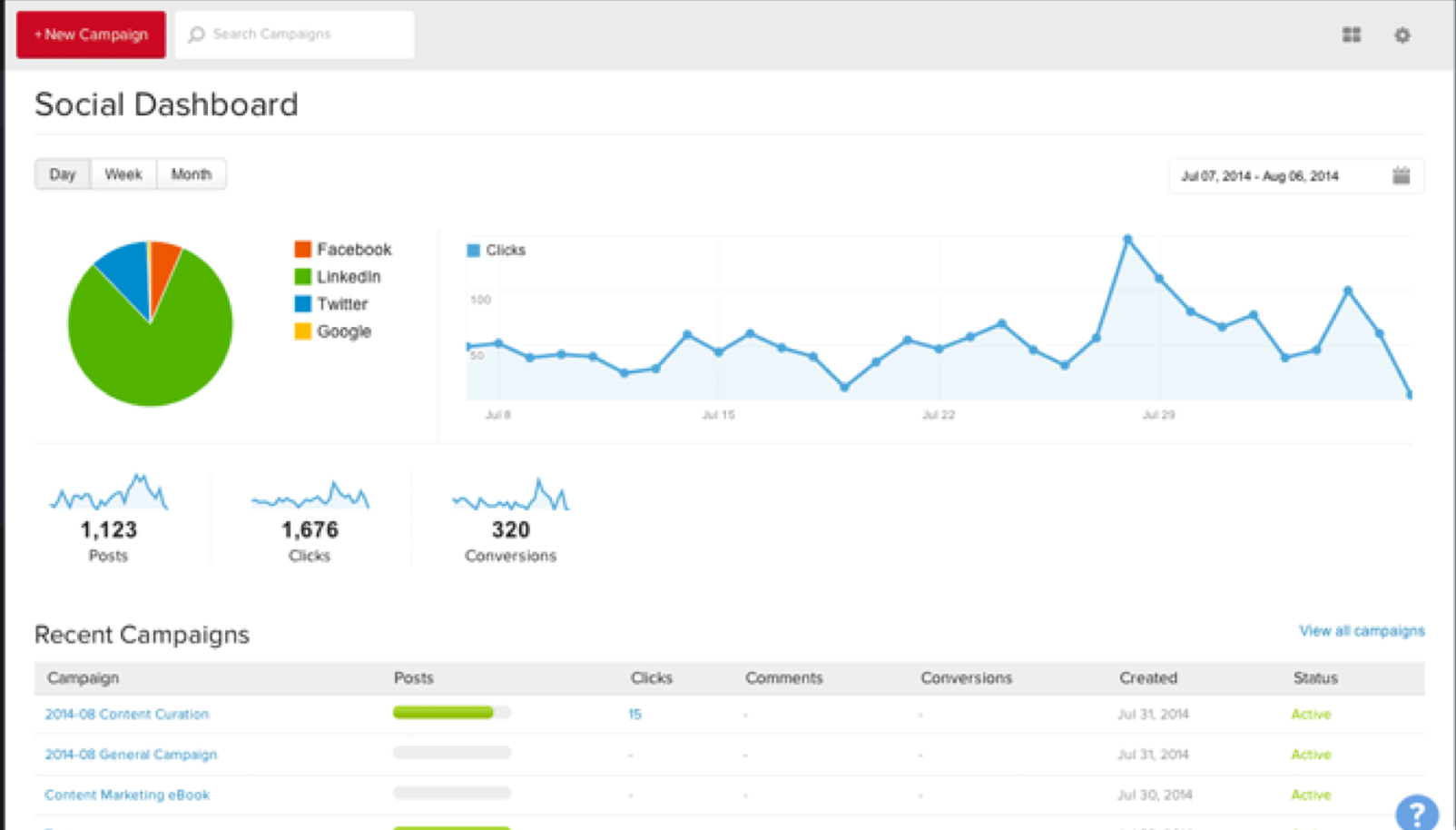 Choosing Social Media Tools
Why choose a tool that does not measure whether you are wasting your time and money? While there are many premium social media tracking and analytics tools, not all track leads or conversions. Only a few can show you all of the interactions a particular lead has had with your brand. These are well worth the investment. Check out these social media case studies to see the amazing results that are possible.
What social media tools are you currently using? Let us know what and why in the comments.
Latest posts by Gail Gardner
(see all)