At its root, user-generated content is simply people sharing their stories with each other. It is likely for this reason that user-generated content has proliferated across various types of media, including social media and gaming platforms. In fact, 70% of consumers trust peer recommendations over those of professionals.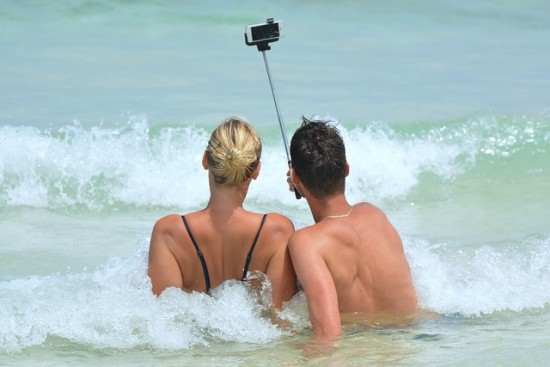 People love stories because they find them entertaining and relatable, but also because they are practical. One blogger describes how online reviews were instrumental in helping a friend whose truck had broken down just as she pulled into the parking lot at work. Through using Yahoo! Local, the stranded friend was able to find a trustworthy auto mechanic on the spur of the moment, saving precious time and money.
Don't Neglect Traditional Marketing Strategies
When implementing user-generated content, businesses should keep in mind the traditional marketing wisdom of focusing on detail, targeting one's audience, and integrating the old with the new.
Knowing your audience gives brands insight when reaching out to their customers, while integrating old and new helps keep universal truths fresh. Attention to detail creates a more interesting product and shows a brand's integrity.
The brands that are running successful user-generated content campaigns marry traditional marketing wisdom with outside-the-box thinking, and all of them use the elements of story in some way.
Give Customers an Opportunity to Create User-Generated Content
In her post "8 Inspiring User-Generated Content Examples Done Right," Aimee Millwood of Yotpo describes how Lays ran a successful campaign with a contest, which, like any story, involves victory and loss. The potato chip company asked customers to come up with an interesting new flavor of chips and offered a prize of one million dollars to the winner. The contest allowed Lays fans to use their imaginations, and the excitement Lays generated brought a lot of attention to the company.
Another example of a brand running a creative contest is when Belkin teamed up with Lego to see who could customize an iPhone case in the most interesting way. Belkin then asked people to share pictures of their creations on Instagram with a special hashtag for the contest. In addition to showing off their handiwork, the participants were, of course, selling the products for the companies.
Meet Your Audience on Social Media
All the brands Millwood highlights interact with their audiences on social media.
For a Valentine's Day campaign, Cavendish Hotels gave away a free stay at a hotel to whoever created the most romantic video on Vine.
Lowe's used Vine exceptionally well when it asked its customers to concoct fun yet practical videos showing how they were improving their homes. Through these campaigns, both Cavendish Hotels and Lowe's had customers share their stories with each other in a public arena by means of social media.
In addition to Vine, brands frequently promote themselves through user-generated content on Facebook, Twitter, and Instagram. The use of Instagram, in fact, is pervasive throughout almost every industry.
What About SnapChat?
While brand use of Instagram is widespread, companies tend to be much more hesitant to use SnapChat.
This reluctance is interesting because while Instagram was the most popular application used by teens in 2015 (and remains a teen favorite), SnapChat has now displaced Instagram as the application teenagers use most.
Braveen Kumar of Shopify writes that while SnapChat might not appear to be useful to marketers because of how quickly content there disappears, it could be an incredibly powerful tool. The reason why is that SnapChat "attracts only your most engaged followers, provokes their fear of missing out, and creates an authentic relationship like no other platform can."
Taco Bell was one of the first companies to start using SnapChat for user-generated content by having customers color special Snaps with the doodling feature.
Another brand using SnapChat well is a fashion retailer called Everlane. The company uses the application to answer customer questions on "Transparency Tuesday," showcase factories where clothing is made, and keep customers updated on company news.
Promote a Positive Message
One reason Everlane is successful at all is that the company is firmly built around a values-based story about being honest with its pricing and treating its factory workers fairly.
Estee Lauder is another company tying its brand to a positive message with its breast cancer awareness campaign. The company's devotees are only too happy to support the fight against breast cancer on social media and by other means. As they do so, they also bring positive awareness to Estee Lauder as a company.
Bring Customers into "The Moment"
The more a brand can immerse customers into a particular story, the more compelling its message will be.
Millwood notes that real-time marketing is one way to bring customers more immediately into a brand's experience. Old Spice used real-time marketing when it came out with a series of commercials featuring "The Man Your Man Could Smell Like," played by Isaiah Mustafa. Old Spice had Mustafa respond in real time to comments fans made on social media and dramatically grew Old Spice's social media presence.
Given the power of an immediate experience, marketers should pay attention to the development of virtual reality technology. Because it has the power to immerse users in a story more thoroughly than an image or video, VR could be next frontier of digital marketing.
The Bottom Line: Create a Compelling Story
User-generated content is all about creating a compelling story. People long for connection and meaning in their lives. User-generated content taps into that desire, inviting people as a community into a significant experience.
Latest posts by Gail Gardner
(see all)