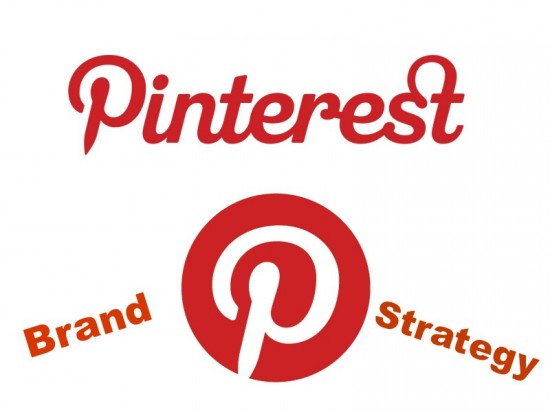 Social media for business is not a new concept. However, many brands and businesses are learning with each passing day that there are new, unique ways to reach their target market. Successful social media marketing is about more than just pimping your latest product or service; it's about building lasting relationships and consumer trust.
With this reality comes the understanding that being fresh in your target market's mind means being on the platforms they are using. And this brings us to Pinterest.
Pinterest has 2.5 billion monthly pageviews (Source: Expanded Ramblings). That's a huge potential reach for your business or brand if you know how to market on Pinterest correctly. Currently, Pinterest has 70 million users at only 3 years old and it continues to grow.
We know that Pinterest is popular but did you know it can be a very powerful marketing tool? That's right- there is more to Pinterest than recipes and home decor. However, the key to marketing on Pinterest lies in the ability to tell a visually compelling story. This is far different from marketing on Twitter or Facebook but when done correctly, it can be very beneficial.
Marketing with Pinterest
To understand why and how brands successfully market with Pinterest, we need to fully understand what this social network is all about. In short, Pinterest is a visual method of showcasing what you love and what you're interested in. Unlike many other social networks, Pinterest is designed to have the main focus on the user.
Rather than sharing your content with others, you are "pinning" content to a virtual pinboard that you want to see later. This could be ideas or tasks you want to do in the future, wish lists for shopping or a compilation of your favorite YouTube videos. The user can choose to make boards private or public for others to see.
Marketing with Pinterest involves creating content that people want to pin. The most followed Pinterest brand is Nordstrom. They currently have over 4.5 million followers on Pinterest so clearly they are doing something right. They have 61 creatively named boards full of engaging, amazing, interesting and fun content. Their pins are sharable and the photos are big, bold and beautiful. In addition to being an already popular brand, they are clearly doing something right on Pinterest.
While you won't become Nordstrom overnight, you can seek your own level of Pinterest fame; it all begins with a winning strategy.
Building Your Pinning Strategy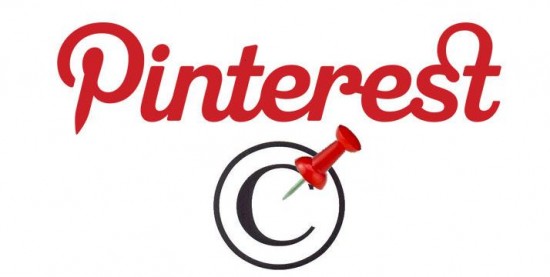 The first step to building your Pinning strategy is to know your brand's voice. This is essential to any content marketing plan and if you already have an elevator pitch and clear understanding of your brand's voice then you are a step ahead. If not, then it's time to figure these out before heavy-hitting the marketing. Now once you have established your brand's voice, it's important to create a strategy that will show that voice on Pinterest. Since Pinterest is all about the visuals, you're going to need some great imagery to describe who and what your brand is all about. Crisp, clear images are a must for pinnable posts!
If we use our example of Nordstrom again, you can see that they are projecting a strong visual voice on Pinterest. The entire theme of their account gives the vibe and feel of what Nordstroms is all about. You can feel the elegance and the ambiance that you would feel if you were physically in their store. The images, the products, the photos and even the descriptions all make you feel Nordstroms. Will followers say the same about your account? Is your brand's visual voice coming through?
Here are some points to consider when building your pinning strategy:
Does your visual voice show in your pin boards?

Do your images accurately represent your brand?
Do your pins tell a story about your brand?
Do your pins entertain, engage or inform?
Developing your Pinterest marketing plan involves an accurate look at your target market as well as both short term and long term marketing plans. Pinterest can be a part of both types of marketing plans and serves as a tool to help you with direct client interaction and boosting brand recognition.
When creating pin boards as part of your strategy, you need to have a clear understanding of what these boards represent and what their focus is. Some examples: customer service, media coverage, brand awareness, product/service information, engagement and site traffic.
These are all areas of marketing that Pinterest can help to promote if done correctly. You don't want to start randomly pinning whatever whenever on your business account. The plan is essential. Your developed Pinterest marketing plan will also include clear short and long-term goals, along with a checklist or plan to accurately meet these goals. When your Pinterest marketing plan is in place, it's time to start creating and curating great content to help you execute that plan.
Pinterest Content Strategy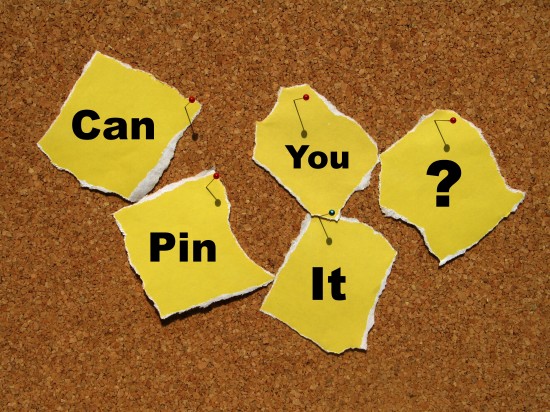 Just like any other social network you use for brand recognition and marketing, you will need a content strategy for Pinterest. What will you share? While Pinterest is visual-based and images are important, your pin copy is equally important. It's the copy and the images together than complete the big picture. Quality of copy is essential to your pin strategy and this is where many businesses go wrong on Pinterest. Your pin copy should be treated just as importantly as the content on your website.
Some examples of the type of pins that will need content are:
Product pins- copy will include product or service descriptions and related info

Tutorial pins- as the name suggests, these tell someone how to do something
Lifestyle pis- these are not directly promotional but are intended to build your visual voice
As you can see with each of these examples, the copy is as essential as the image. Your image should already tell a visual story and while you are limited with the amount of text you have, your copy should add to that story and enhance it. Whether you are taking the viewer through a behind-the-scenes tour of your business or showing off product featured in a summer sale, your copy and images must come together to complete the story and stay true to your brand's voice. This is all part of the overall pinning strategy.
If your business is on Pinterest, do you have a pinning strategy yet? What is the most challenging part of creating your strategy for Pinterest?
Latest posts by Lisa Clark
(see all)