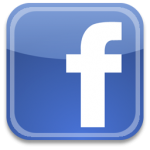 When making a Facebook page, there are a few things you should know. First, you can create a fanpage or a regular personal account. You need to have a personal account in order to make a Facebook page, but for individuals the new subscribe feature can give your personal account as much reach as a branded page. In the past, fanpages were the only option for entities that wanted to connect to more than 5,000 people.
There are about 307 million people living in the United States, according to the U.S. Census Bureau. There are over 300 million people using Facebook. Chances are you are one of them. Odds are, you already have a personal Facebook account. If you have neglected creating a Facebook page for business or professional purposes, you're wasting a free marketing opportunity by putting it off.
Making a Facebook Personal Account
To start, go to http://www.facebook.com/ and you'll see a sign-up box right on the home page:
Simply fill out the info and you are ready to get started. You will need to confirm your email to validate the account.
Add friends
One of the first steps you will see after signing up is the option to add existing contacts from your email or other services. The whole point of Facebook is to connect and network so you are encouraged to go through these steps to add your friends. However, this step is optional and you can skip it. You can also choose to come back to it later.
Update your Personal Info and Photo
Next you will be asked to update your info and add a profile photo. It will ask you for your educational information such as what high school and college you went to. This is a good way to help old friends find you. You can always skip it if you don't want to reveal this info.
Next it will ask you for a profile photo. I highly recommend adding a photo of some type because if you leave the default Facebook profile, you look like a spammer or an incomplete account. You can take a webcam pic of yourself or upload a photo from your computer. It's also a good idea to make your default photo a high quality headshot that is recognizable.
You can fill in as much or as little info as you want. You can also go to your privacy settings and determine how much and what info you want to show to the public.
Now that your profile is complete, you can begin updating your status and using Facebook.
Quick tip: Become familiar with Facebook privacy settings so you understand what you are sharing and with whom.
Creating a Fanpage
To create a Facebook fanpage, go to this link and choose the appropriate category.
Then you will need to choose an additional subcategory and fill in the name of your page. You can spend some time building your fanpage before it goes live so you can add your company logo, images, photos, taglines, link to your website, milestones in your Timeline and more before you publish the page for all to see. Use third party Facebook applications to add a unique level of interactivity to your page.
Here are some things that your fanpage can contain/do for your business:
– Overview of company
– Website and contact info
– Press releases
– Videos
– Blog RSS
– Twitter updates
– Company news and status
– Customer interaction
Personal Account Vs Facebook Fanpage
With new changes to Facebook, many people are experimenting with the idea of using personal accounts in place of fanpages for public figures. For some people, keeping everything on the personal account is easier and for public figures, it can create a more personal approach to your followers.
For larger companies and brands, this may not work as well. You have to approve the friend requests and you have to keep all status updates public or some followers would miss certain content. While companies might still prefer the fanpage method, many public figures, performers, musicians and other individuals are choosing to use their personal accounts with the subscribe feature instead. There's the added benefit of only having one wall to update regularly.
Whichever you choose for your needs, remember to upload an impressive cover photo. This is one of the first things people will see on your page and you want to catch their attention and also promote your brand through your cover photo.
Subscribing to Users
One reason to consider your personal account for branding on Facebook is due to the subscribe feature. Since Facebook has a 5,000 friend limit, you were previously unable to share your content with more than 5,000 friends. Now that the subscribe feature is available, anyone who subscribes to you on Facebook will be able to see your public updates. You can choose which updates and what content you want to be public.
Quick tip: Remember that when a person requests to add you as a friend, they automatically subscribe to your public feed. If you deny the friend request (or have reached your 5,000 friend limit) they will still be subscribed unless you block them.
You can also convert a personal account to a fanpage but there is currently no option to make your fan page into a personal page.
With millions of users on Facebook, it's easy to see the potential that lies within the networking for business purposes on Facebook. Making a Facebook account does not have to be difficult and you can choose exactly how you want to use it to interact with friends and family or for business use.
Latest posts by Lisa Clark
(see all)