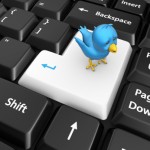 I have been marketing my articles on Twitter since July 03, 2008. In that time, I've gathered approximately 32,000 followers and I've Tweeted about business, sports, having babies, writing tips, social media, marketing, Twitter itself and loads of other things that are of special interest to both me and my followers.
I've also been managing Twitter accounts for clients since around 2007. Twitter tools have allowed me to make the most of the micro-blogging platform without sacrificing so much of my free time and sanity. It allows me to have a steady social media presence while I'm off the computer, spending quality time with my family.
In those years, I have seen many Twitter marketing tools come and go. I have tried many, with HootSuite and TweetDeck being favorites that I used for many, many years. However, for some time now, I have had a new favorite Twitter marketing tool and this one I am using to manage clients' accounts, too.
I'm talking about Buffer– a service that stacks your tweets and publishes them at the best times for engagement. Buffer's developers report that clicks on tweeted links increased by 200% on average after two weeks of using the scheduling app, and re-tweets doubled, according to an article on Read Write Web late last year (Buffer Finds Tweet Scheduling Can Increase Clicks by 200%).
What is Buffer?
The developers of Buffer have this to say about their app:
We designed Buffer to offer you a both personal and yet more efficient solution to handle sharing on social media.

Buffer makes your life easier with a smarter way to schedule the great content you find. Fill up your Buffer at one time in the day and Buffer automagically posts them for you through the day. Simply keep that Buffer topped up to have a consistent social media presence all day round, all week long. – Buffer Team
Their philosophy is based on honest and authentic appearances on social media. This is something that is very important to me for my own social media presence and also a factor that I stress greatly to my clients. I was interested in this tool and how it could help me do that. As you probably know by now, social media marketing is almost exclusively organic engagement and discussion with other people. BufferApp simply holds my tweets for a few hours, for a group of friends I may have missed because of conflicting Internet use patterns.
TIP: If you haven't started using BufferApp yet, sign up with our affiliate link to get an extra space (11 instead of 10) in your own BufferApp.
The Buffer team originally created the app to fill a need they had for themselves but later decided to share this tool with all of us. They maintain an honest and authentic business today. They offer a free version and paid versions that are well worth the costs involved.
How Buffer Works
So how exactly does BufferApp work to help you master your Twitter account (and also Facebook now, too)? You can use it to help drive traffic and increase link sharing on your Twitter and Facebook accounts as well as to help expand your social influence.
You can use it to increase the consistency of your Twitter presence rather than spam your followers with loads of tweets at one time when you happen to be online. Instead, scheduling allows you to spread out your links, tweets and messages.
You can use it to solidify a corporate brand or to launch a new website, product or company. Whatever your business or brand, if you are looking to better leverage social media and market through Twitter, Buffer App will help you do that.
It also lets you add your bit.ly account to shorten links and make the most of your 140 characters. The Buffer team is very open to feedback and suggestions and is regularly adding, tweaking and changing the app for the better.
Stats and Analytics
I love numbers and I believe that a successful social media marketing campaign requires tracking results. BufferApp makes it very easy with their built-in analytics. Here's a sample of what you see with the free version of the app:
You can see your potential reach, how many clicks your link received, how many re-tweets it received as well as mentions and favorites. This information is incredibly valuable in determining the success of a tweet. Not bad for a free service, right?
Buffer for Publishers

In addition to using BufferApp as a valuable tool to leverage your Twitter marketing power, it is also adds another social sharing channel for publishers. If you have a website or blog, you want to have a Buffer share button available. Buffer has a toolbar plugin for your browser (which I love because it allows me to share any page I find on the Web), but readers will be even more likely to share your content if you have the button there on the page for them.
The Buffer button is attractive to readers as an alternative to the Tweet button because it offers them a chance to break up their sharing block. Since they've likely been on Twitter or shared another article in the time they've been online, the option to automatically schedule the sharing of your content for later is a nice option to have. It may also be preferable to you; if the reader has optimized his schedule, the scheduled sharing time is likely during peak usage, while the moment the reader stumbled across your blog may not be.
More Twitter Tools
Here are some additional Twitter marketing tools to check out:
Latest posts by Lisa Clark
(see all)