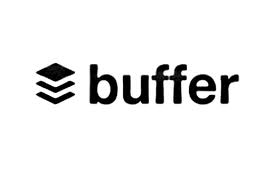 BufferApp is a fantastic tool to schedule tweets and help you manage the content that you put out to your Twitter stream. It also works for Facebook, and now LinkedIn as well. Not only does it allow you to simultaneously post to both places, it also helps you schedule these messages to go at just the right time of the day to have the full effect you want.
As a social media tool, Buffer is very valuable but only when you know how to use it correctly. If you queue up a bunch of posts with links, feed them to your accounts and never log on to interact in any other way, users are going to see you as a "spam bot" and likely unfollow/block or even report you. When used correctly, you will balance the time that you are seen in the feeds of others, increase engagement and also increase traffic.
Note: If you do not have an account with BufferApp yet, visit the BufferApp site through this link and you will get an additional spot on your Buffer. You will start out with 11 spaces to add content. 
Here are some tips to using Buffer successfully:
It's Not All about the Traffic
A great social media tool is only as good as its user. While Buffer is an amazing tool, if it falls into the wrong hands, it can be the ultimate spam bot. BufferApp will help you get traffic to your links but it can also be a great way to share messages that do not include links.
Did you know that you can send targeted tweets with Buffer using the @ feature? Queue up some messages targeted to specific users who you already know and interact with. Queue up some #FollowFriday shoutouts so you don't forget anyone.
I use BufferApp to send regular tips out to my followers on writing, content marketing and social media. For a banker client, I might tweet financial/savings tips. Consider yourself a publisher and ensure you put clean, useful, quality information out there.
Don't Queue Time-Sensitive Information
If something is time-sensitive, you don't want to queue it up in Buffer unless you are able to post-date it and be certain it comes out when you want it to. For example, if there is a contest or giveaway, a special event happening, breaking news, or some other time-sensitive message to get out there, you don't want to add it to a queue where it may not make it out on time.
Quick Tip!
BufferApp was developed to take advantage of state of the art programming languages like HTML 5 and AJAX. It doesn't work well with any version of Internet Explorer. Users have reported have trouble adding additional networks for everything from IE 6 to IE 9. BufferApp employees suggest Google Chrome to manage all of your BufferApp needs, and have an awesome Add On that will let you add posts to your buffer without even leaving the web page you're sharing from!
Customize Your Scheduling
Don't be afraid to tweak or change your post scheduling. This is especially true after you have some time to try it out and see what works and what doesn't. Do you need to move certain types of posts to certain times or days? If you tweet more, you want your Buffer scheduling to go out more often. If you have a smaller stream and do not post as much, you want less frequent posts from your Buffer. So play around with it and customize it according to your account needs.
Beginning with your very first post you should be collecting data on your tweets. Until you find a schedule that maximizes your following, I suggest altering the schedule once a week. Make a table in excel to manage your analytics, and find out exactly when your followers are viewing their Twitter stream.
Consider your content: a very popular article or a post that is heartwarming will probably do better than a boring status update. Consider your amplification: if a particular follower has an unusually large network and you see a spike in click-thrus after they shared one of your tweets, throw it out and run the experiment another day. Buffer is essentially giving you a billboard, and it's your job to figure out the best placement. This is a great tool to practice analytics with because it already tracks your conversions for you, and it keeps everything as simple as possible.
Balance Your Queue with Real-Time Tweeting
There needs to be a balance in how you use BufferApp to build a queue of generated content and in your real-time tweeting. You don't want to drown out the information with too much conversation but you don't want to go stagnant or appear to be a auto-feed accounted. Use DMs and @'s. Ask questions, answer questions, re-tweet others and participate in Twitter chats.
You can also use buffer to send out your blog post an extra time in the evenings, as long as your feed has provided lots of quality since the first time you shared it. Most social media experts recommend sharing your posts multiple times while they're fresh, and Buffer is by far the best tool to use for that. Just make sure you re-word the tweet so it's different than all of your prior postings. Consider a different angle on the same material, or quote one of the comments. Most users have a routine with their social media, so if you are used to sharing in the early morning you're missing out on all of the night owls!
Get Familiar with Your App
Finally, you want to take some time to learn all that you can about BufferApp, what it can do for you and what is best left for manual engagement. Are there downsides to using it? What some common problems or pitfalls and how can you avoid them? Are there features available you are not making the most of or that you're not aware of at all?
Latest posts by Lisa Clark
(see all)